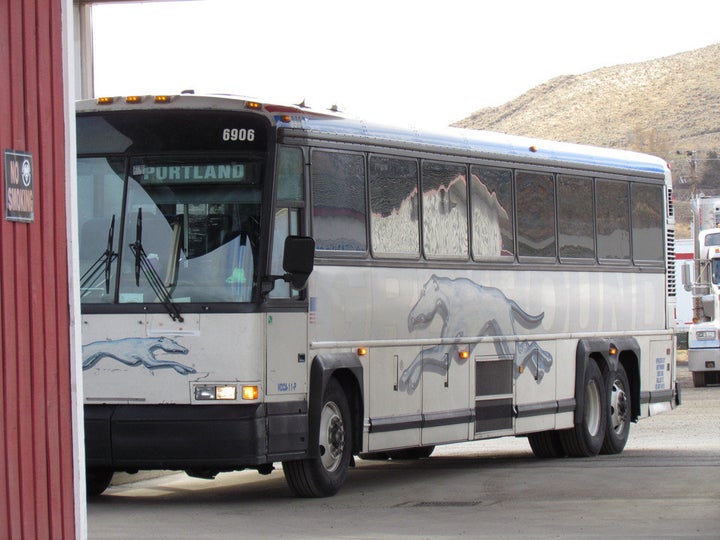 When someone suggests you 'take the bus,' do not literally take the bus.
Police in upstate New York say that a 39-year-old man planning to give himself a lift to a friend's Christmas party stole a Greyhound coach on Sunday, only to be caught by authorities several hours later.
Andrew Hickey, of Peekskill, allegedly boarded the empty bus because it was running and he was cold waiting at the Syracuse bus station, Jefferson County Sheriff's Office told WSYR.
Hickey, who does have a commercial driver's license, proceeded to drive the bus 70 miles toward his friend's Watertown home before Greyhound officials used GPS to remotely disable the bus and notified authorities of its exact location, the Associated Press reports.
Hickey still has a long road ahead of him if he's going to catch transit thief Darius McCollum, who claims he has stolen 150 busses the past decade.
HIckey is charged with criminal possession of stolen property and unauthorized use of a vehicle.
BEFORE YOU GO