Elle Macpherson has all sorts of explanations as to why she's still so gorgeous and fit after all these years.
The 47-year-old former model once told Elle UK that she aims to "eat organic, locally sourced food wherever possible. I don't like to have chemicals in my body at all, so I don't drink, smoke or take drugs, not even Aspirin."
It could also be the copious amounts of water she drinks: "I challenge any woman to drink 3 litres water everyday for a month and sleep for seven hours a night, that she won't lose weight, look better and feel better," said Macpherson. Sure, we'll try that.
But now we know the real secret: surfing. The Aussie native hit the waves at Byron Bay while on holiday with her family, including sons Arpad and Aurelius and her father, Peter.
But as conscientious as Elle is about healthy and body, she seemed to have missed the memo about tanning. While surfing, Macpherson's high-cut black bathing suit revealed some awkward tan lines at the tops of her thighs, clearly the result of some bikini tanning earlier in the day.
Hey Elle, maybe add some sunscreen to that extensive beauty routine?
Take a look at the Australian beauty.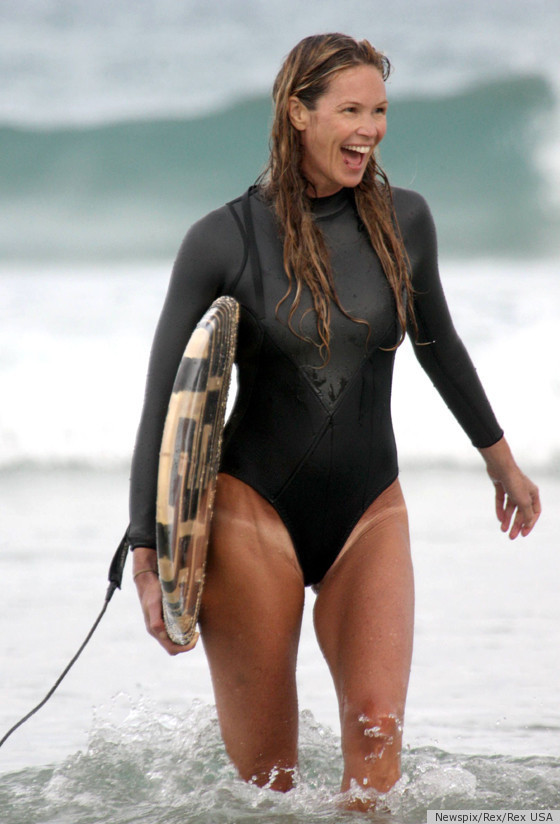 BEFORE YOU GO