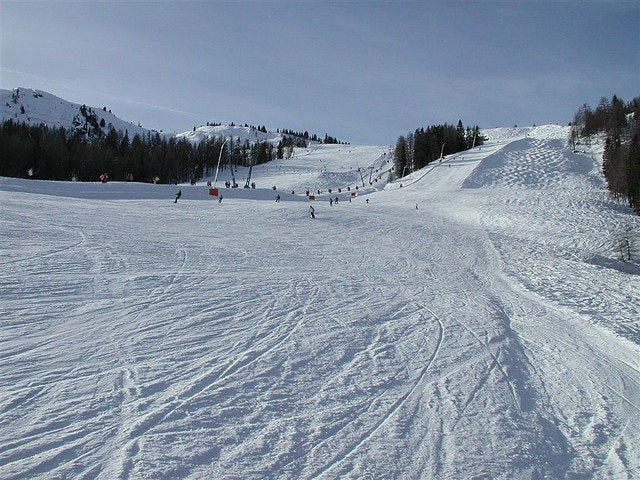 Coffee Mill Ski Area in Minnesota is a popular destination for skiers and snowboarders. As part of a series on ski resorts, Huffington Post Travel offers our guide to Coffee Mill Ski Area, featuring all the key information snow lovers need to know before they hit the slopes.
The Basics
Located in southeast Minnesota, just outside of Wabasha,
offers snowboarders and skiers 14 trails of scenic terrain along the great Mississippi River. This 28-acre resort is best known for its coulee skiing, but also claims to have the "longest vertical drop south of Duluth." While there is some terrain for beginner and expert skiers, Coffee Mill is best suited for intermediate skiers and snowboarders. Skiers are guaranteed a scenic view of both Minnesota and neighboring Wisconsin.
The Mountain
Coffee Mill Ski Area has a
of 1,150 feet and a base elevation of 725 feet. The vertical drop-off is 425 feet with trails that rise 400 to over 500 feet above the valley along craggy bluffs. Coffee Mill is typically open from December to March, with an annual snowfall of 40 inches. The resort carefully covers its slopes with artificial snow when needed.
Trails And Lifts
Skiers can expect protection from those harsh winter winds because of the resort's unique "bowl" arrangement. There are 14 treelined
, a terrain park (perfect for snowboarders), one towrope lift and two double chairlifts. Four of the runs are designed for beginner skiers and snowboarders and three are perfect for intermediates. O'Chute, the resort's advanced run, is considered
In The News
Coffee Hill Ski Area hosts weekly races and offers
for those interested in forming teams. The instructors at Coffee Mill will help set up company, vocational or school races. For those in need of a little help, there are group and private lessons also available. They also have special events such as Run of the Mill and Singing Hill. In February, the resort hosts an annual Spring Fling event.
Cost
range from $26 to $30 on weekends and holidays and $20 most weekdays and nights. Adult season passes start at $199, with discounts for children and family passes.
for both ski and boarding run from $5 to $19. Ski, snowboard and snowblade rentals are available starting at $22, although coupons and discounts are available on certain nights.
Apres-Ski
After skiing the slopes at Coffee Mill, explore the oldest city on the Upper Mississippi River. Take a trip to Arrowhead Bluffs Museum, enjoy the majestic eagles at the National Eagle Center or ride on the hand-carved carousel at LARK Toy Company. While the
activities within the resort are limited, Wabasha offers a variety of restaurants and bars, some that offer a discount with proof of ski ticket. Enjoy a burger in a casual family atmosphere, or dress up for a fine dining experience. The local bowling alley has a full bar which is popular with residents and guests alike.
WATCH: Coffee Mill Ski Area
Check out all of what Coffee Mill Ski & Snowboarding Resort has to offer.