UPDATE: 12:20 p.m. -- Authorities announced they had located the missing child and his father. Both are safe. No further details were immediately available.
PREVIOUSLY:
Authorities in Kansas are scrambling to locate a missing child, allegedly taken by his father, a man authorities believe may be suicidal.
Kalvin Jacob Willis, 6, was allegedly removed from his Olathe home by his father yesterday afternoon. According to police, Aaron Jacob Willis, 31, took his son under duress, after a violent altercation with his girlfriend.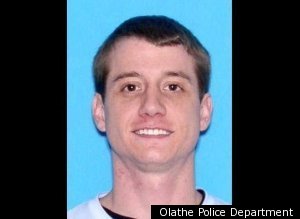 Because of the situation and statements made by Willis, authorities believe the child may be in danger.
"Willis made some suicidal statements to his girlfriend in reference to harming himself," Olathe Police Sgt. Grant Allen told The Huffington Post.
The Kansas Bureau of Investigation did not approve a request for an Amber Alert because the case did not meet the criteria, police said.
"There was no direct threat made toward the child," Allen explained.
Allen called this a "borderline Amber Alert" that did not quite reach the threshold.
Local authorities are currently working on the case. Allen said authorities have had some information come in late this morning "that we are hoping will result in the recovery of the child."
Kalvin is described as 4 feet 10 inches tall and 85 pounds with brown hair and blue eyes. His father is 5 feet 10 inches tall and 140 pounds with brown hair and brown eyes. Aaron Willis has a Celtic symbol tattooed on his left hand and was last seen driving a red 1997 Honda Civic 4-door with a possible Kansas license plate of 722 BVS.
Anyone with information is asked to contact the Olathe Police Department at 913-971-6950 or the TIPS Hotline at 816-474-8477.
TOP STORIES FROM THE ASSOCIATED PRESS: