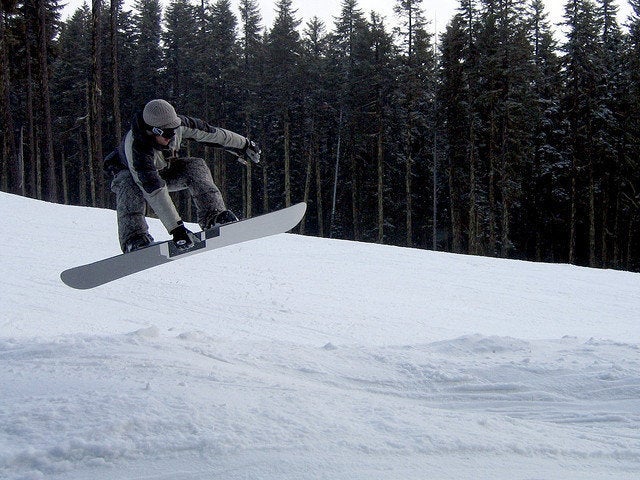 Willamette Pass Resort in Oregon is a popular destination for skiers and snowboarders. As part of a series on ski resorts, Huffington Post Travel offers our guide to Willamette Pass Resort, featuring all the key information snow lovers need to know before they hit the slopes.
The Basics
Located less than 70 miles east of Eugene,
sits on land owned by the U.S. government in the Willamette and Deschutes National Forests. The family-owned ski resort is located in the Cascade Mountain Range and is home to more than 555 acres of skiable land. Willamette Pass is a family-friendly resort that also offers snowshoeing, snow tubing and Nordic skiing.
The Mountain
The tallest peak at Willamette Pass reaches more than
. The longest vertical drop at the mountain stretches over 1,500 feet from start to finish. More than 430 inches of snow fall at Willamette Pass annually, with the resort opening as early as mid-November and closing by April 1. The resort, which has been up and running for 70 years, typically stays open about 140 days per year.
Trails And Lifts
Willamette Pass Ski Resort boasts
, 21 percent of which are designed for beginners. Forty-five percent of the resort's runs are intermediate level, with the remaining 34 percent designated for expert use. At just over two miles, the Kaleidoscope/Perseverence run is the longest trail at the resort. Thrill-seekers can ski or board down the mountain's steepest run, R.T.S., which slides down the mountain at an angle reaching up to 52 degrees. Trails at the resort are serviced by six ski lifts, including one six-person detachable lift, four chair lifts and a magic-carpet lift. Visitors can enjoy nighttime skiing at the resort from mid-December through March.
In The News
The
, based at Willamette Pass Resort, is a supportive environment that focuses on developing and improving skiers' abilities. The program is for anyone older than 7. The resort has also hosted events for the Special Olympics of Eugene. In 1993, the Subaru U.S. Speed Skiing Championships were held at Willamette Pass, where a skier reached a top speed of more than
.
Cost
at Willamette Pass cost $30 for children 10 and younger and $49 for visitors 11 and up. Discounted tickets for night skiing and two-hour runs are also available.
cost $169 for kids and $189 for adults. Ski gear from Atomic, Burton and Volki is available for visitors to
at the resort. Instructors at the resort offer
for beginners and children.
Apres-Ski
After a day of jetting down the slopes, visitors of Willamette Pass Resort can relax in the
or enjoy pizza from the cafeteria-style restaurant. For more creature comforts, guests will need to travel between two and 10 miles from the resort to find
and restaurants ranging from motels and rental cottages to resorts nestled along the shores of picturesque Odell Lake.
WATCH: Willamette Pass Resort
Snowboarders hit the powder on the R.T.S. trail at Willamette Pass Resort.