When a favorite magazine gets a redesign, we admit to panicking a little bit. Mostly because we're all afraid of a repeat of 2007-2009, also known as the Years When All Shelter Magazines Seemingly Died. And also, who likes change?
So when the January/February 2012 issue of Veranda hit our desk with a slight new look, we approached with caution. Would the signature mix of high-style design and gorgeous photography fall by the wayside? Would there be celebs everywhere?
Turns out the worries were unfounded. Editor-in-Chief Dara Caponigro made a few changes that both stayed true to the Veranda we all know and love, while making it a bit fresher. You'll find that the front of book (the shorter articles you find, well, at the front of the magazine) is divided into three sections, each with a stunning full-page photo.
Here's an example, introducing readers to the "Elements Of Style" section, which features an interview with the gorgeous Olivia Chantecaille.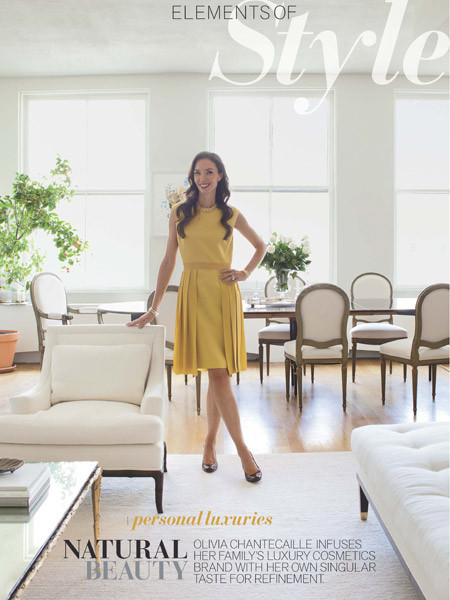 We're also in love with the cover this month, which also has a fresher feeling than previous issues. Take a look at how it compares to a cover from November/December 2010 (on the left). Though both feature an entryway vignette, the new cover (right), has more depth, shows more of the room and exhibits a modern eclectic sensibility. Also, there's a simple cover line that gives you a taste of what the issue is all about.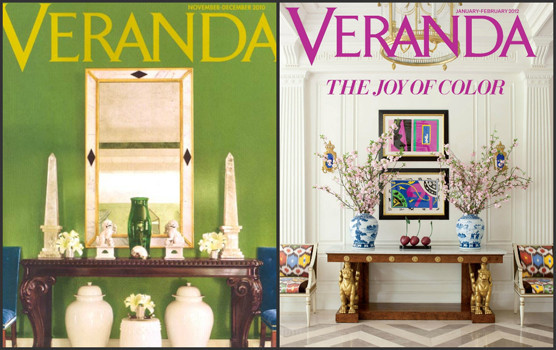 So, we think the changes are a success. What do you think?