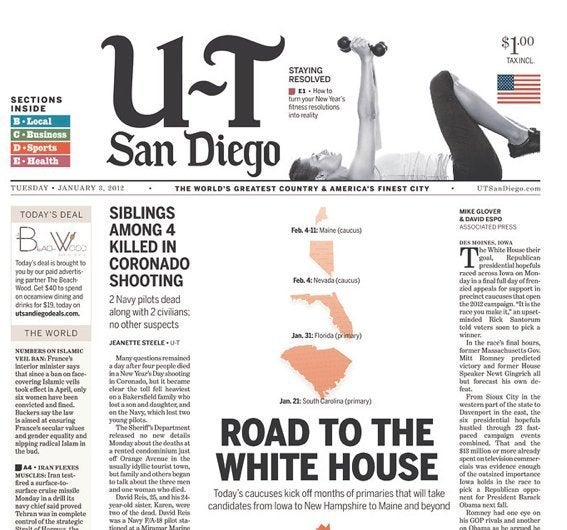 The San Diego Union-Tribune announced on Tuesday that the paper would be changing its name. The publication revealed that the new name, U-T San Diego, will run on the print and online editions.
The paper, which is one of California's most influential publications, was sold twice in three years. The paper was sold to a local developer in November 2011 for upwards of $110 million dollars. In 2009, the San Diego Union-Tribune was sold to a private equity firm.
The name change comes on the heels of the Tampa Bay TImes' official debut. Formerly the St. Petersburg Times, the Florida-based paper announced the name change in November. Its first issue under the new name was released on January 1, 2012.