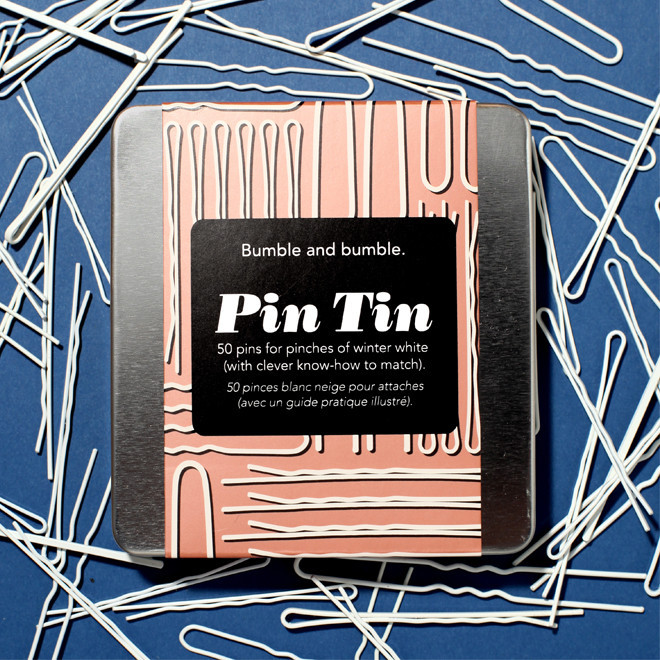 Bobby Doherty
The utilitarian-slash-girly appeal of the bobby pin is sort of undeniable. And you can never really have enough. Much like socks, bobby pins eventually move on to wherever it is they go. (Bobby Pin Heaven?) But this tin (about the size of a pack of cards) neatly keeps them on the straight and narrow.
The case of 50 pins includes larger, wider options for girls with lots of hair, and smaller ones for pinning back stray strands. Also included is a surprisingly useful tutorial that details six different Bumble-designed styles (from non-stuffy chignons to a faux wave). Plus, the winter-white enamel means they're a little easier to spot, which means a little less likely to get lost.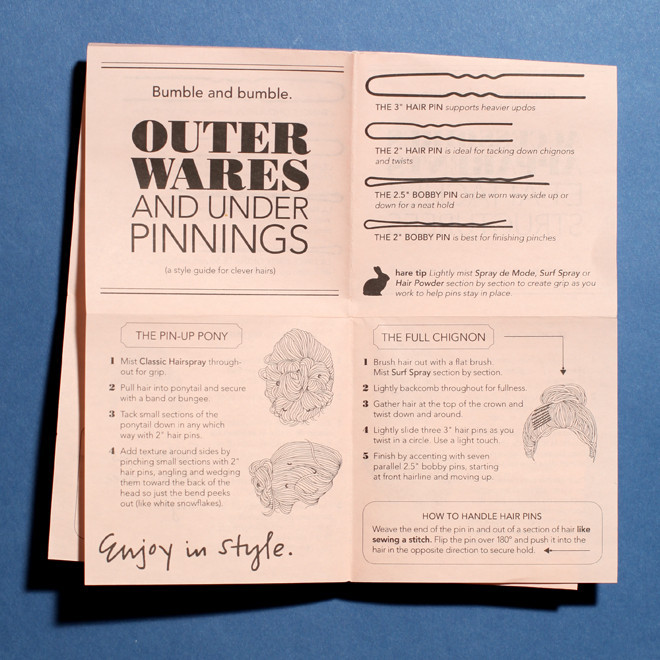 Take look back at the other products that are currently on our radar.