There's been much ado about Demi Moore lately, what with her uber-publicized break-up from hubby Ashton Kutcher and the drama that went with it (did he cheat, with who, etc).
So it makes sense that after an arduous journey, Moore has ended up back on the cover of Harper's Bazaar, her safe home for several years. Moore has covered Bazaar frequently, in 2005, 2008 and 2010 (that famous giraffe cover!). Now she's back for the February 2012 issue, talking about strikingly different topics than she has in the past.
Years ago, it was all about Ashton, her very modern family and her career. This time around, she and longtime friend Amanda De Cadenet chatted about self-acceptance, spirituality and -- everyone's talking about it -- Demi's ever-shrinking body.
Why exactly she is so thin she doesn't say, Demi notes that she struggles with accepting her body:
I think I sit today in a place of greater acceptance of my body, and that includes not just my weight but all of the things that come with your changing body as you age to now experiencing my body as extremely thin — thin in a way that I never imagined somebody would be saying to me, "You're too thin, and you don't look good."
She sounds, for better or for worse, like so many women who must continually come to terms with how they're shaped, what they look like and how they feel about it.
But on a lighter note, there is one aspect of her body that Demi is totally OK with. She and Amanda chatted about sleepwear:
Demi: Okay, what do you wear to sleep in?

Amanda: Nothing. What do you wear to sleep in?

Demi: I prefer to sleep in the nude.

Amanda: Yeah, me too. Always.

Demi: But on occasion ...

Amanda: Some PJs. I've seen you in some PJs.

Demi: I have them, but I just take them off when I get into bed.
Huh. Can't say we do the same. Anyway, when Demi decides to wear clothing, like the Balmain dress and Gucci swimsuit in the photos below, she looks great.
Go to HarpersBazaar.com to see more photos and read more of Amanda and Demi's frank conversation.
PHOTOS: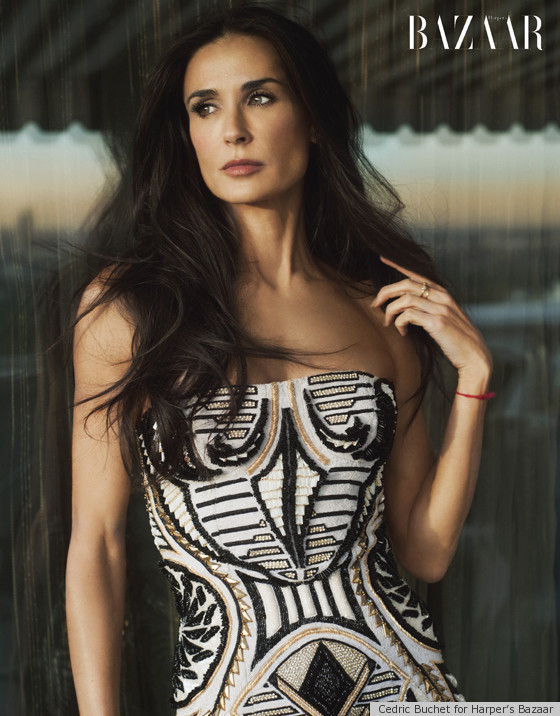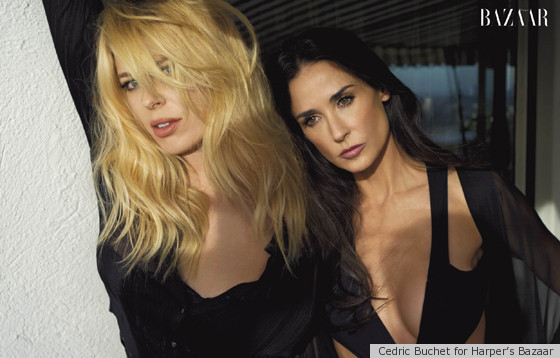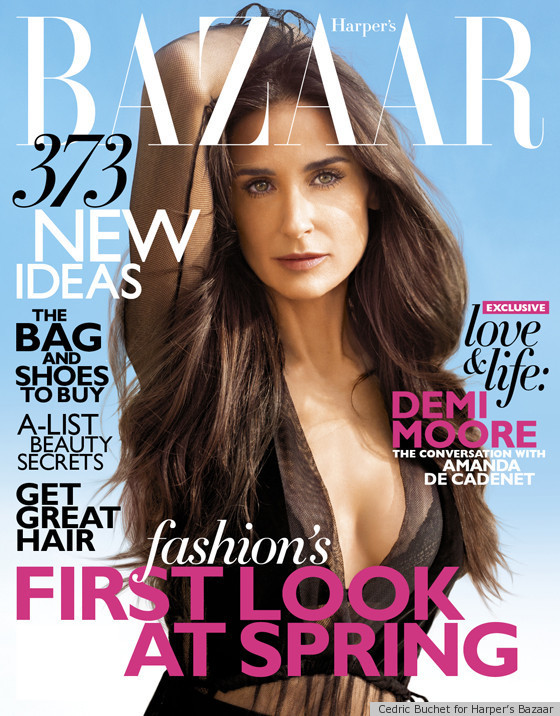 BEFORE YOU GO