It's creepy, it's crawly and it's so hairy that it has been informally named in honor of the strapping, hairy-chested David Hasselhoff.
"The Hoff" is the newest type of yeti crab to be discovered along the Southern Ocean floor near Antarctica.
The crabs were found in piles around hydrothermal vents on the seafloor during a 2010 expedition conducted by British scientists. Professor Alex Rogers of Oxford University led the voyage, and told LiveScience that the crabs were "literally, in places, heaped up upon each other."
According to the BBC, the crab has long hairs on its abdomen, inspiring a Hasselhoff comparison. The creature was one of many new species discovered by British scientists exploring deep-sea vents in the Antarctic. Others spotted included a pale octopus and new starfish.
Rogers said, "The visually dominant species are the yeti crabs, which occur in fantastically high densities, up to 600 per square metre around the southern ridge," reports The Guardian.
Other yeti crabs are also recognized for their setae (hair), but BBC reports the hair is normally on their limbs and claws. Kiwa puravida, another recently discovered Yeti crab, grows bacteria on its hairy arms and then eats it. Talk about a locavore.
The recent "Hoff" findings have been published in this week's edition of the journal PLoS Biology. Dr Jon Copley, an author on this research paper, expressed his concern about the future of exploring deep-sea vents, reports The Guardian. Copley said, "The exploitation of the deep ocean is overtaking its exploration. We're fishing in deeper and deeper waters, oil and gas is moving into deeper waters and now there's mining starting to take place in deep waters."
Copley elaborated to LiveScience, "Until we understand what governs the patterns of life at deep-sea vents, how interconnected their populations, how well life disperses from vent to vent, we can't make responsible decisions about how to manage these deep-ocean resources."
Ocean conservationists and "Baywatch" fans, take note.
Click here to view the video on BBC of the crabs.
Check out the photo below of the new crabs, courtesy of Oxford University/PA Wire: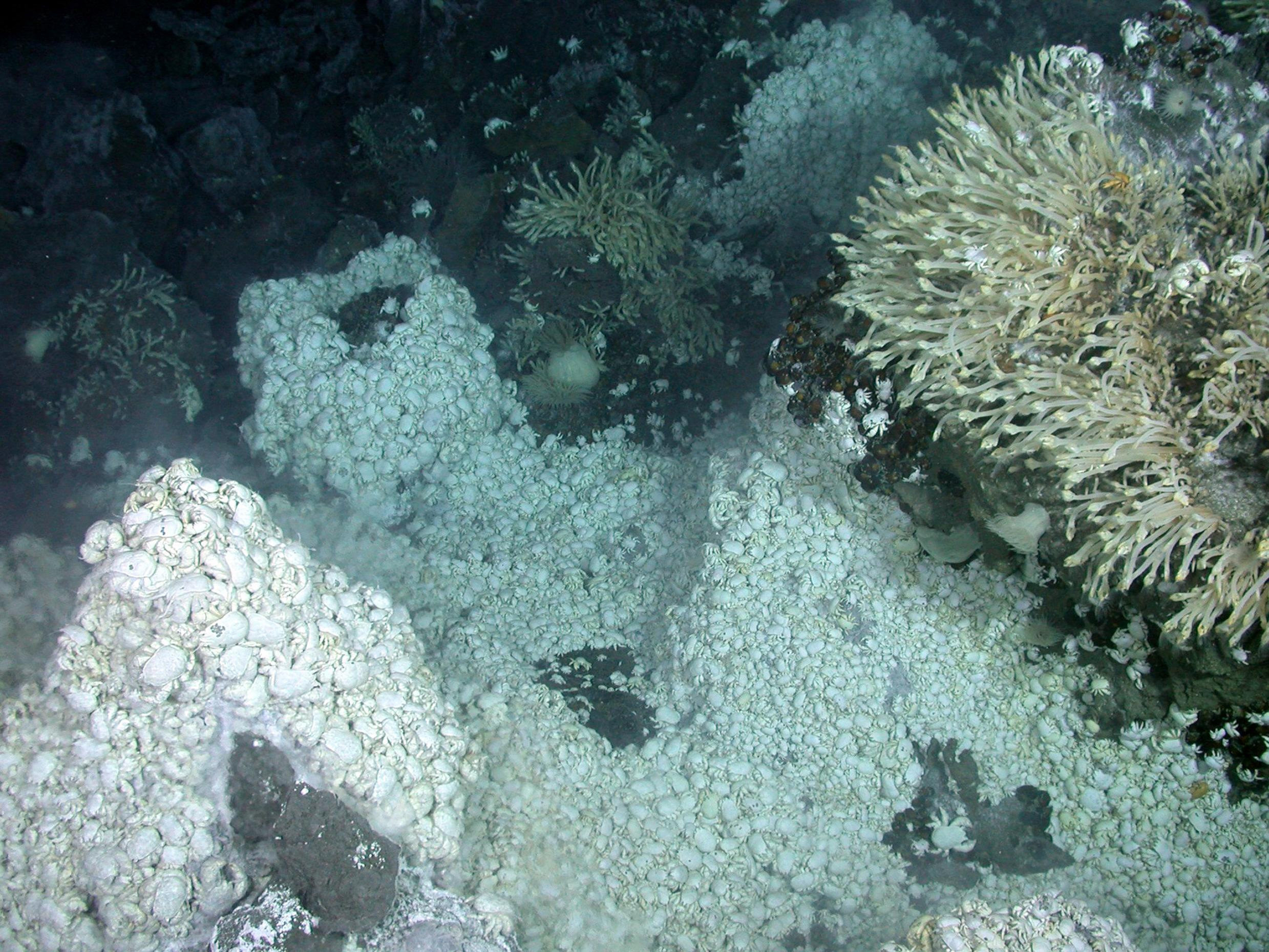 UNDATED HANDOUT PHOTO ISSUED BY THE PUBLIC LIBRARY OF SCIENCE OF A HUGE COLONY OF A NEW SPECIES OF YETI CRAB FOUND NEAR HYDROTHERMIC VENTS AT THE BOTTOM OF THE SOUTHERN OCEAN.

WATCH footage of a different yeti crab species "gardening" bacteria: