Seraphina and Violet Affleck are two of Hollywood's cutest kids, seen frequently running around the playground or out with their famous mom and dad.
They are also known for their adorable outfits -- nothing designer-made or excessively mature like some kiddies we know (read: Skyler, Harper and Suri) but just plain, cute little kids clothing.
But today little Seraphina, Violet's younger sister, surprised us with her outfit. She was joined by mom Jennifer Garner (who was carrying a very chic Celine bag, BTW) at a cafe in Santa Monica, wearing blue cropped sweatpants, velcro shoes and a white t-shirt... with a photo of a man's face ironed onto it.
Jen Garner seems like a sensible enough mom to not put a stranger's face on her daughter's chest, so we're not too worried. If Seraphina's not creeped out, neither are we.
Check out the tee below -- does that look like Ben Affleck to you?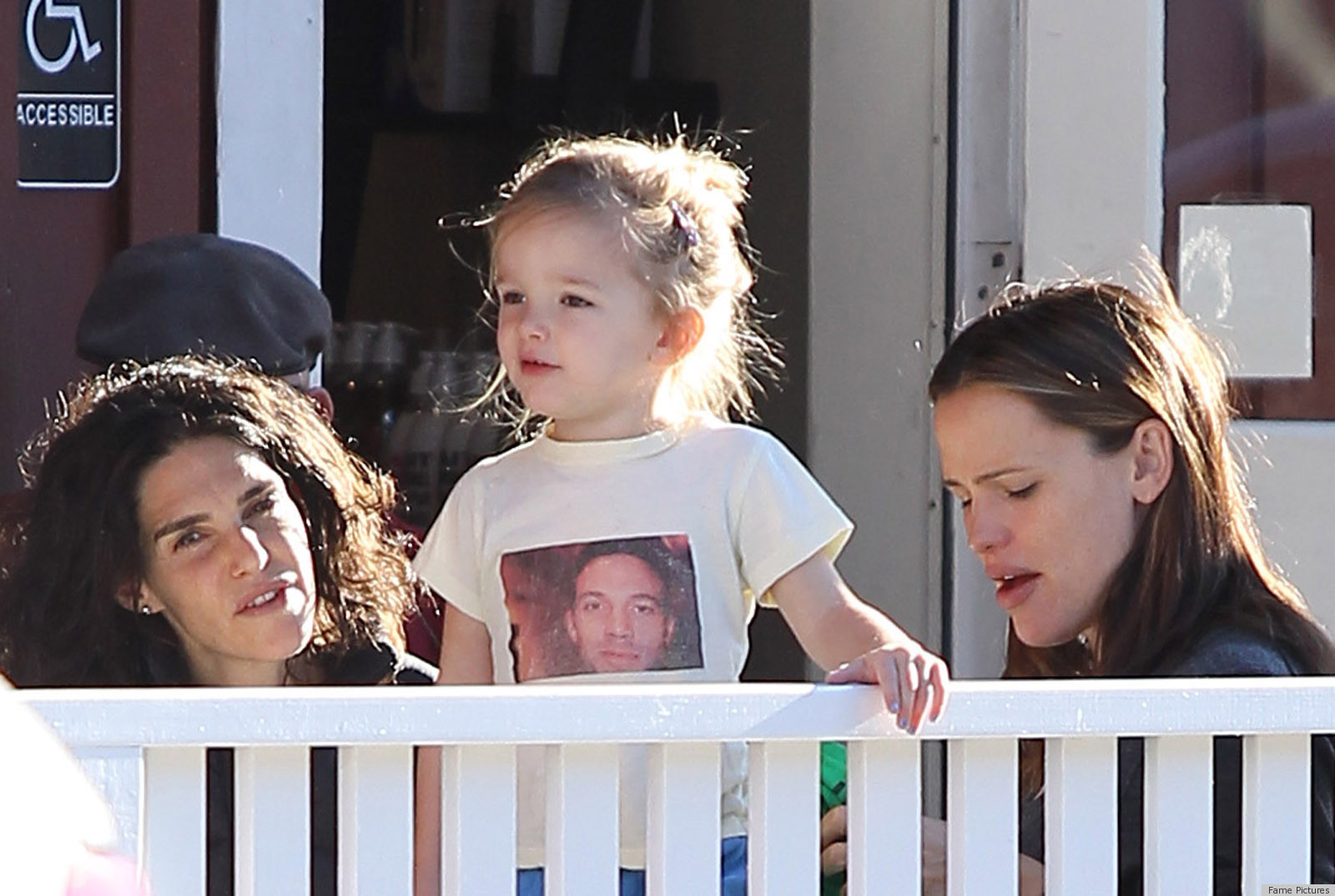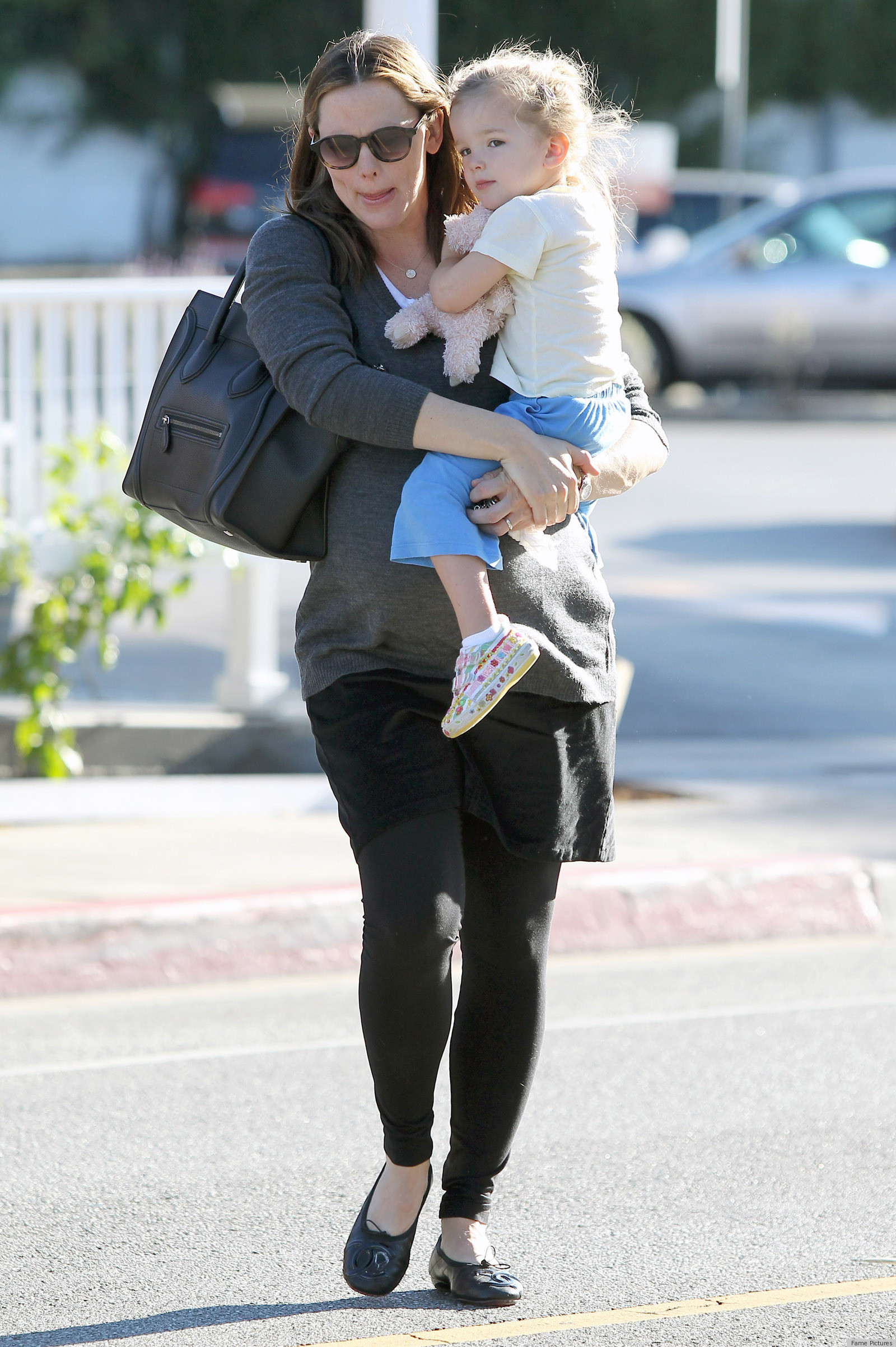 BEFORE YOU GO