The Wildlife Conservation Society (WCS) has released a rare photograph of a mother snow leopard and her cub in the wild in Afghanistan.
The image, which was captured using remote cameras, is the first one the WCS has taken of a mother and cub together since the organization began its conservation efforts in Afghanistan in 2006. The WCS says getting a picture of a mother and cub snow leopard together is "nearly impossible."
According to the IUCN Red List of Threatened Species, the snow leopard (Panthera uncia) is currently endangered. The global snow leopard population is estimated to be between 4,080 and 6,590 animals.
In July, the Wildlife Conservation Society's remote cameras captured images of snow leopards in 16 different locations in northeastern Afghanistan. The Associated Press reports that the animals were seen in the Wakhan Corridor, an area which has been free from the insurgency that has affected much of the country.
The World Wildlife Fund recently included snow leopards on a list of endangered species they've focused on in the past year.
For a closer look at a snow leopard cub, scroll down for a video from a zoo in Tokyo.
Image courtesy of the Wildlife Conservation Society. For more information about the WCS' work, visit their website.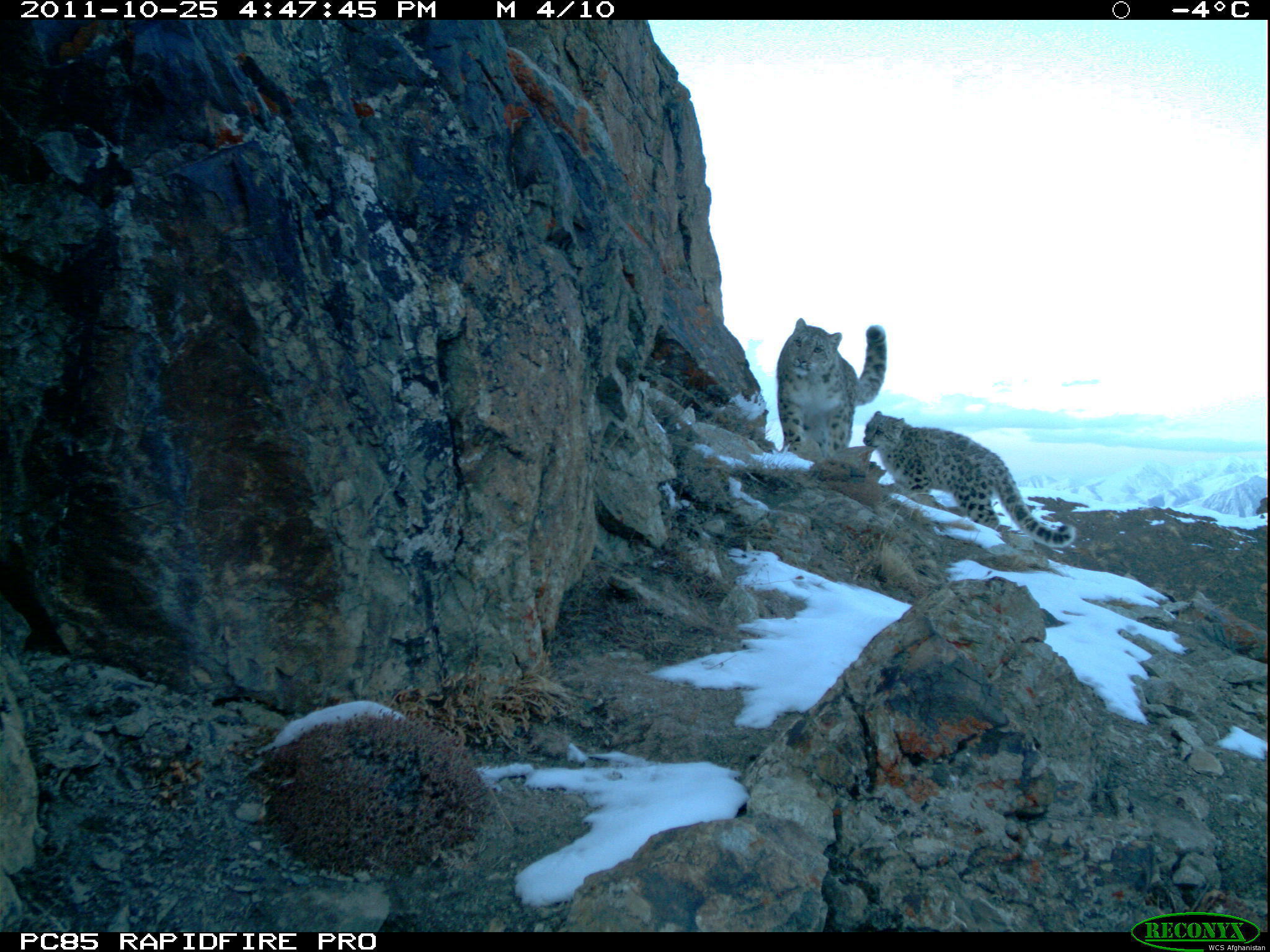 WATCH a snow leopard cub at a zoo: