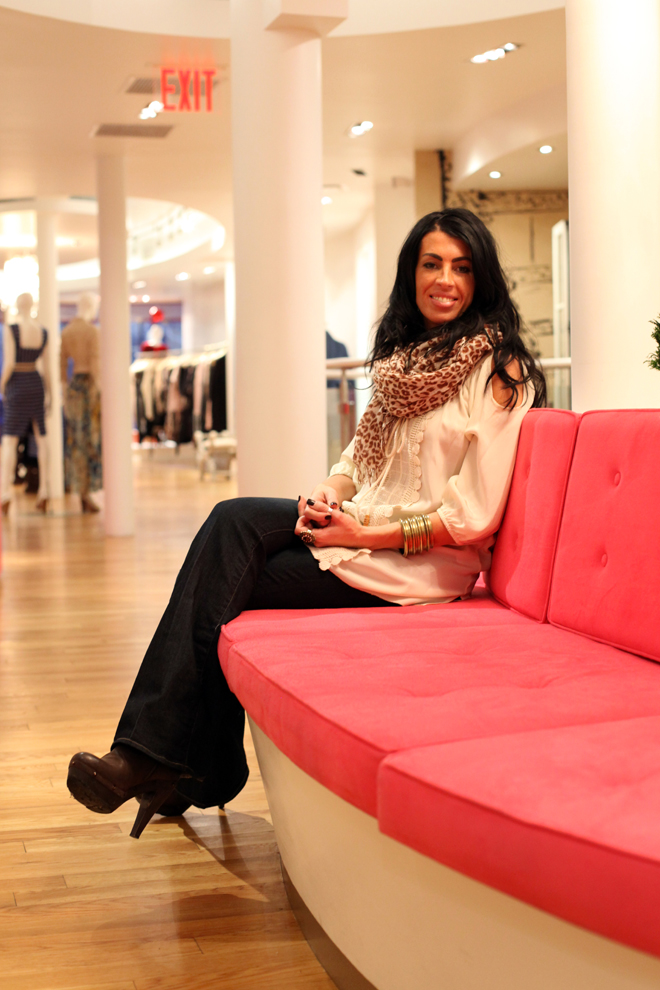 Photo by Bobby Doherty
"Shop Talk" is a new recurring feature in which we visit some of our favorite stores across the country and highlight their chic employees. Today, meet store manager Liz Walsh of Tracy Reese's New York flagship, which opened in Manhattan's Meatpacking District in 2006. The store is offering Stylelist readers an amazing 30 percent off all pre-spring merchandise in-store and online Wednesday only (use the code PRESPRING30 when you check out).
What's been flying out of the store recently?
The Dolman frock did really well. It comes in black, ivory and scarlet. It's a really classic dress with all-over lace. It works for every type of woman, which I think is really important.
What does every woman need in her closet?
The little black dress is essential. It's a dress that you can repeat, but you can make it look different every time, so nobody knows it's the same dress. I think when women buy a print, they're like "Oh, this is great, I'm going to wear this all the time." But then when they look in the closet and see that versus the black dress, they're like, "Let me go with this one tonight, because you can dress it up or dress it down."
Any advice on how to keep a wardrobe current?
I think a blazer can really do so much for an outfit. It depends on the length, but you can always belt it, you can do a brooch with it, you can cuff the sleeves and make it casual, you can dress it up. It adds a little something to the outfit without adding too much.
How would you describe your personal style?
Flowy, boho-chic. I really like Nicole Richie and Kate Hudson. They just have this easy vibe and it doesn't look like it took them very long to get ready.
What are you wearing today?
Tracy Reese booties from her fall 2010 collection, Paige denim, a Tracy Reese pre-spring Cold Shoulder Peasant top in ecru and a Chan Luu animal print scarf.
What item are you coveting right now?
The Tracy Reese pre-spring leather jacket. I like that it's a crew and it ties -- it's just very edgy. It can be the edgy piece that goes with a classic piece for a nice mixture. I'm obsessed with it. Everything leather that she does, I love.
What's the funniest request you've gotten from a customer?
We have customers who come in asking to speak to Tracy and have her design something in two days. People sometimes don't understand what a designer does and how it works. They'll come in and say "Can you call Tracy, and can she come in and make me something?" We have customers who think Tracy's just on speed dial.