Lookin good fellas!
The star-studded and super-hot cast of George Lucas' upcoming movie "Red Tails" look dashing on the double cover of Ebony's February issue. And it's only fitting that the issue is dedicated to "Black Love," since we're absolutely smitten with this talented bunch.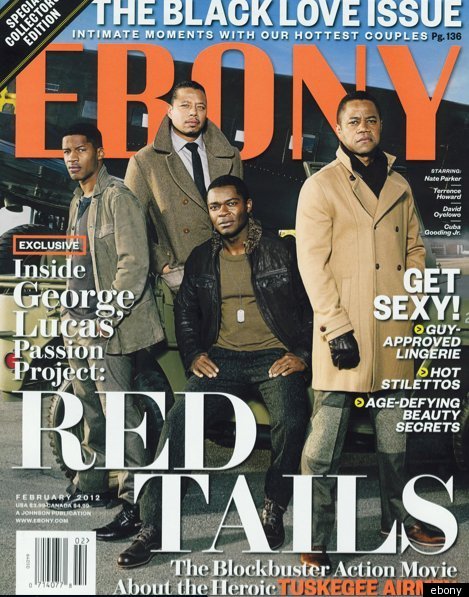 (Left to Right) Nate Parker, Terrence Howard, David Oyelowo, and Cuba Gooding, Jr.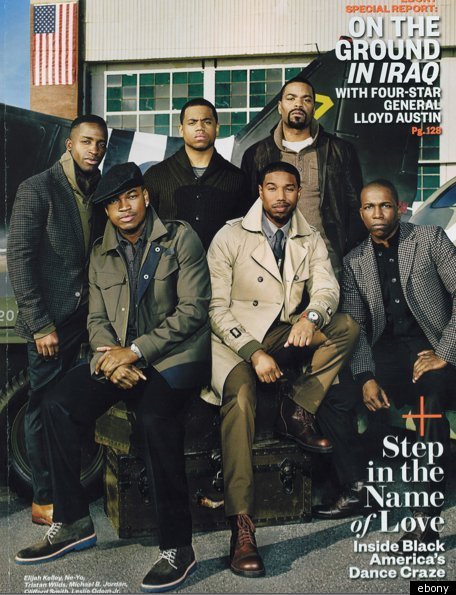 (Left to Right) Elijah Kelley, Ne-Yo, Tristan Wilds, Michael B. Jordan, Method Man, and Leslie Odom, Jr..
In more fabulous news, Ebony has joined the wonderful world of Tumblr and is uploading photos, covers and ads from its archives for our viewing pleasure--and it won't cost you a mortgage payment (Yeah, we're talking to you Vogue).
Here's what they've posted so far. Amazing!