In our series FaceTime, we find inspiring girls around New York City and dissect their look.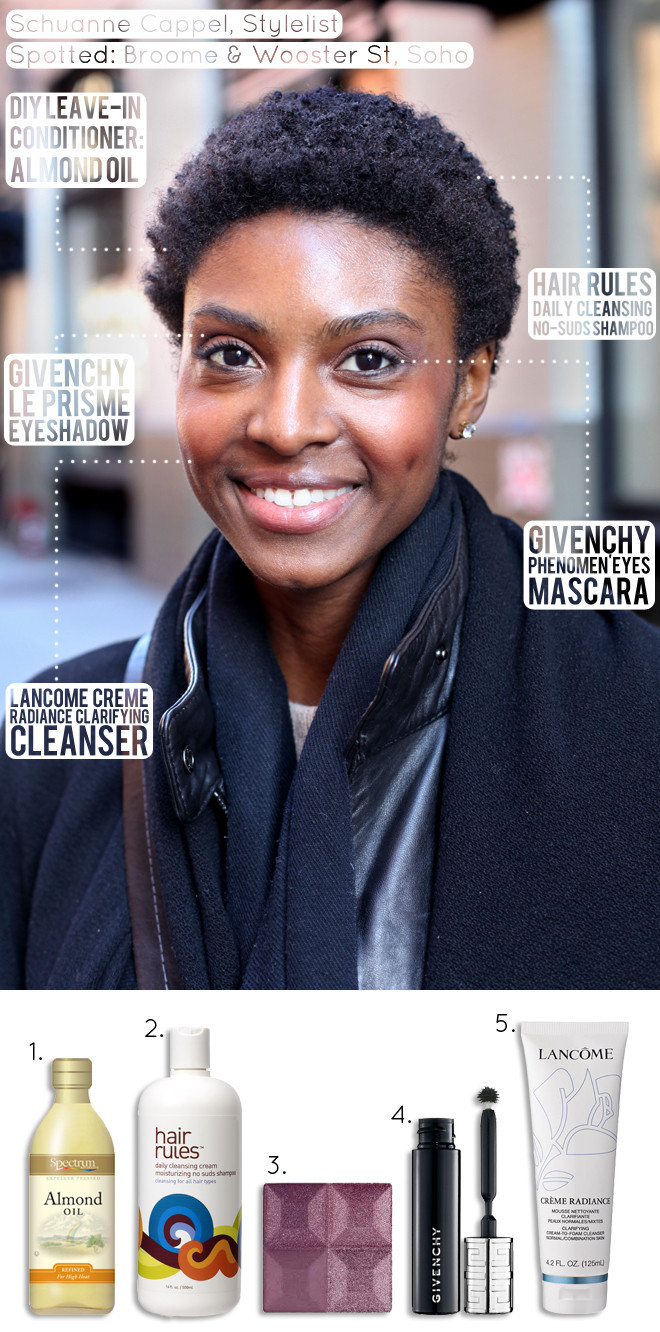 Photo/Art: Bobby Doherty
Where to buy:
1. Spectrum Organics Almond Oil, spectrumorganics.com
2. Hair Rules Daily Cleansing Cream Moisture-Ruch No-Suds Shampoo, $23, drugstore.com
3. Givenchy Le Prisme Mono Eyeshadow in Trendy Plum, $29, sephora.com
4. Givenchy Phenomen'Eyes Mascara, $30, sephora.com
5. Lancome Creme Radiance Clarifying Cleanser, $25, nordstrom.com
Take a look at previous FaceTime photos in the gallery below.
BEAUTY RELATED LINKS YOU LOVE:

2 Easy Steps For Curing Tired, Puffy Eyes - BellaSugar

Boho Nail Art Tutorial From Free People - Refinery29

What Do You Think Of Rihanna's Ringlets? - Glamour

The Sexiest 5-Minute Makeup Looks - Allure

Beauty Rules That Are Okay To Break - DailyMakeover