KIM KARDASHIAN = HIPSTER.
OK, maybe not. But Kim was seen in Beverly Hills yesterday trying on a pair of black, thick-rimmed glasses, a totally different style for the typically glamorous reality star.
Does this mean the Kim is really heeding our style advice? Is she branching out and trying a less excessively-groomed look? Are the glasses the next step, after her awesome blunt bangs from New Year's Eve?
Alas, it seems as though Kim's foray into hipsterdom, like Anne Hathaway's, is fleeting. Not only are the bangs she sported on New Year's not permanent (seeing as the star is already bangs-less a week later), but after leaving the glasses shop Kim was back to her normal self: black stilettos, a strong-shouldered blazer and those shiny, oversized sunnies.
Whether she was toting the prescription frames in those shopping bags, we're not sure. But we've got our fingers crossed!
What do you think of Kim in the oversized specs?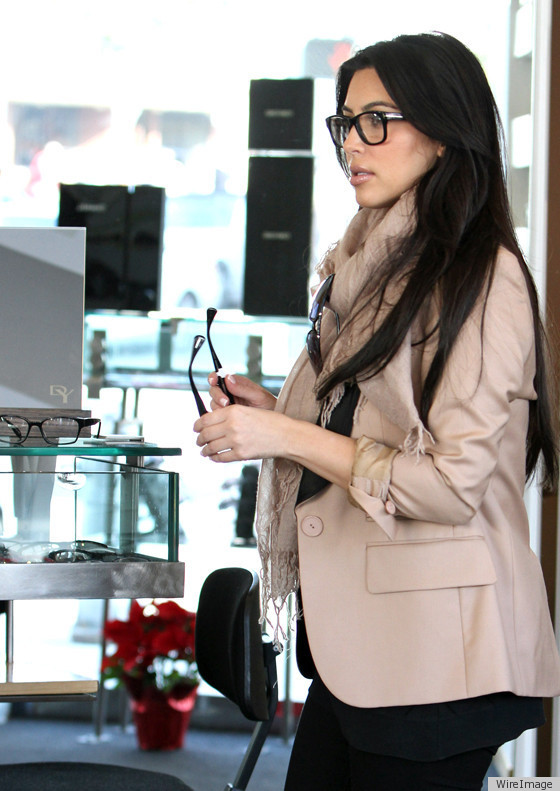 PHOTO GALLERY
Kim Kardashian Hipster Glasses