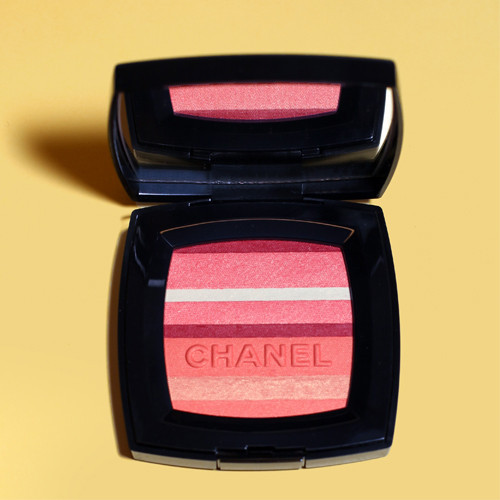 Bobby Doherty
This time of year, when it's dismally cold, we're relying heavily on products that remind us of warmer, sunnier days to come (however far away that may be). And bonus if they make us look less pale. Up this week is Chanel's Horizon Blush, with its graphic take on a vibrant sunset. Bold stripes of peach, coral and rose blend down to a perfect natural glow that fakes a late August tan pretty nicely.
Chanel Horizon Blush, $58, chanel.com
Take look back at the other products that are currently on our radar.
BEAUTY RELATED LINKS YOU MAY LOVE:

3 Things to Avoid When You're Having Your Picture Taken - BellaSugar

Mindy Kaling Is Charlotte Ronson's Makeup Muse - Racked

We're Obsessed With These Artsy Stick-On Options - Refinery29

Beauty Tricks To Hide Weight Gain - Daily Makeover

10 Easy Date-Night Hair Ideas - Allure