How can she walk in those things?
Heidi Klum, who recently made a fun appearance on "The Price Is Right", was spotted out in Hollywood yesterday with her daughter Leni. She might have had her other children with her as far as we know, and they're just shielded from view behind Heidi's gigantic flared jeans.
Scope out Heidi's flares below, and tell us if you're liking her denim choice in our poll.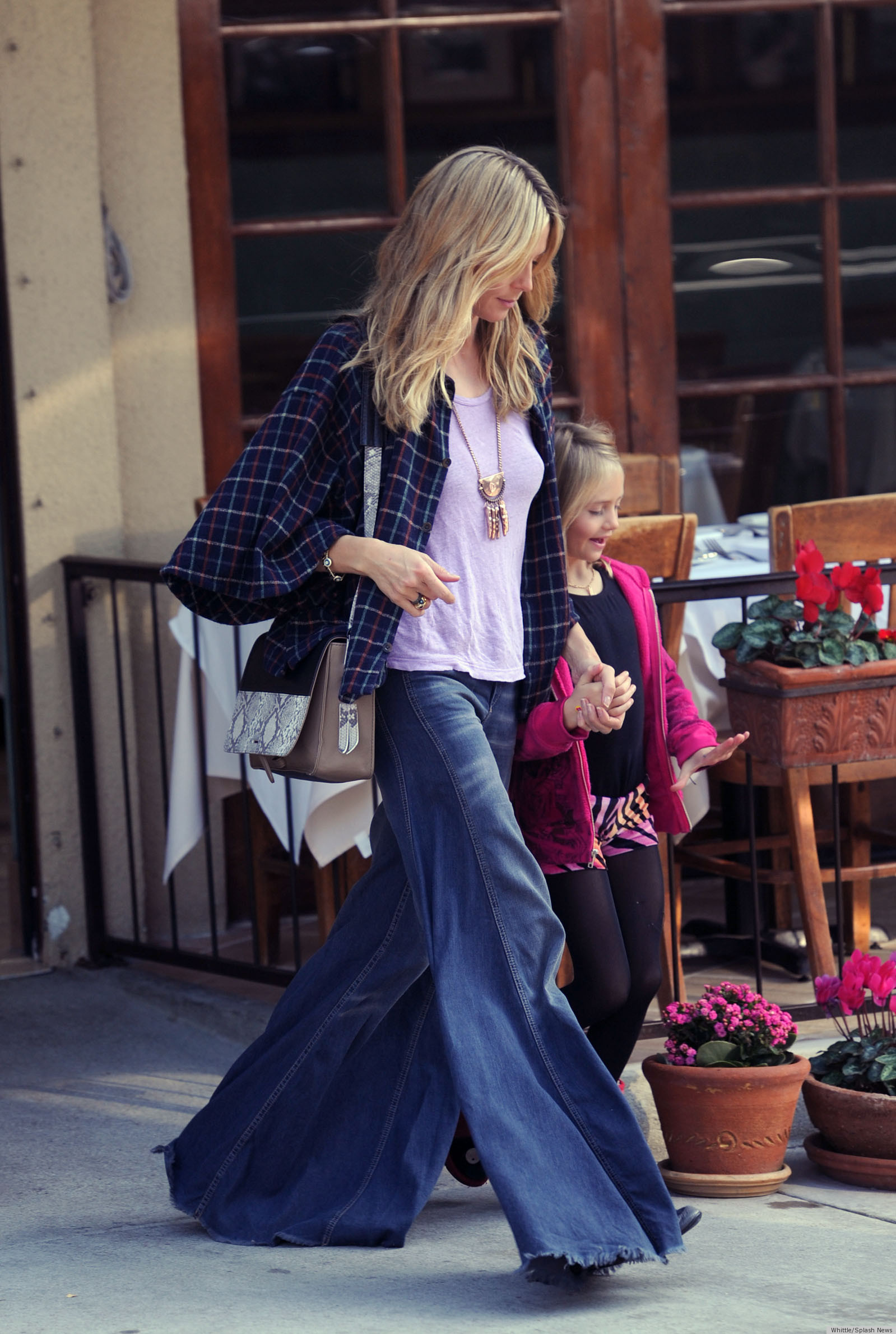 PHOTO GALLERY
Heidi Klum's 10 Favorite Outfits (CLONED)