When we first saw 13-year-old Keke Palmer play a little girl from South Los Angeles trying to make it to the National Spelling Bee in Akeelah and the Bee, we knew she'd be a huge star. And we were right! Now 18, Keke is all grown up and looking gorgeous in black sequined shorts and a purple top on the cover of Vibe Vixen Magazine. In an interview for the magazine's December/January issue, Keke talks about shedding her sweet-and-innocent image and taking on more serious film roles.
In a departure from her roles on Degrassi and Nickelodeon's True Jackson VP, Keke is preparing for a more mature -- and more controversial -- role in the upcoming film A Virgin Mary. Keke says: "People have always known me, as I said, as Keke Palmer the 'good girl.' In this movie, I'm not necessarily being a huge slut, but my character is just that. She's like, 'I'm a sex enthusiast. That's who I am,' but the reason why I chose this film was because it's different from what everybody knows me as. And this character spoke to me because she was funny, she was likeable."
Keke also opened up about her personal life, discussing dating outside of her culture and her relationship with her boyfriend Rodney, who is Guatamalan. She says, "It always seemed so difficult to me because I want to be understood culturally. When I've had crushes on other cultures, sometimes they don't understand. They don't get my jokes, they don't get who I am or my family or anything like that. It's not like I don't find white guys or [other cultures] attractive, it's just I want to be understood."
You can read more excerpts from Keke's interview at vibevixen.com.
To celebrate the star's magazine cover and blossoming career, we've put together the below slideshow of some of Keke's best red carpet looks from the past couple years.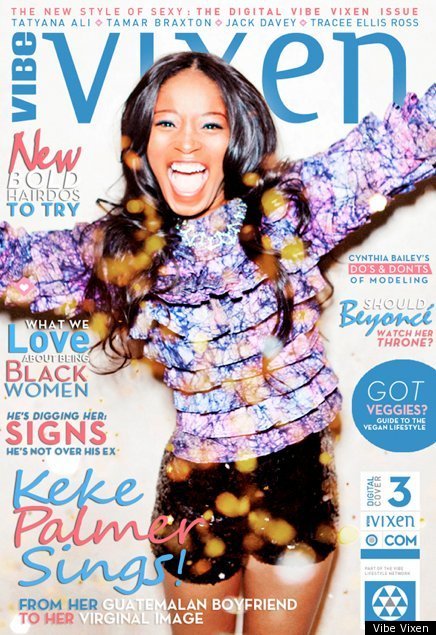 BEFORE YOU GO
PHOTO GALLERY
Keke Palmer Photos