Welcome to the future! Lady Gaga gets gussied up in robot gear for the cover of L'Uomo Vogue this month.
Inez Van Lansweerde and Vinoodh Matadin's images look like they were shot during Gaga's "You and I" video, with all the same hardware and hairdos. But we're still loving the extra touches Gaga brings to the magazine, especially the gauzy cover, which we think evokes a John-Galliano-as-a-pirate aura.
But amidst all the menswear and what looks like post-apocalyptic orthodontic headgear, L'Uomo Vogue has one thing the vid lacked: boobs!
In our favorite shot, Gaga bares her breast, which is seemingly inked with some sort of Magic Marker, out from under a blazer. In another, we see a closeup of her headgear, clamped on over Gaga's makeup-free face.
Hey, we never met a Gaga in menswear we didn't like.
Check out the cover and a couple photos from the shoot below, and click over to L'Uomo Vogue to see the full, fascinating Gaga photo shoot.
(WARNING: NSFW IMAGES!)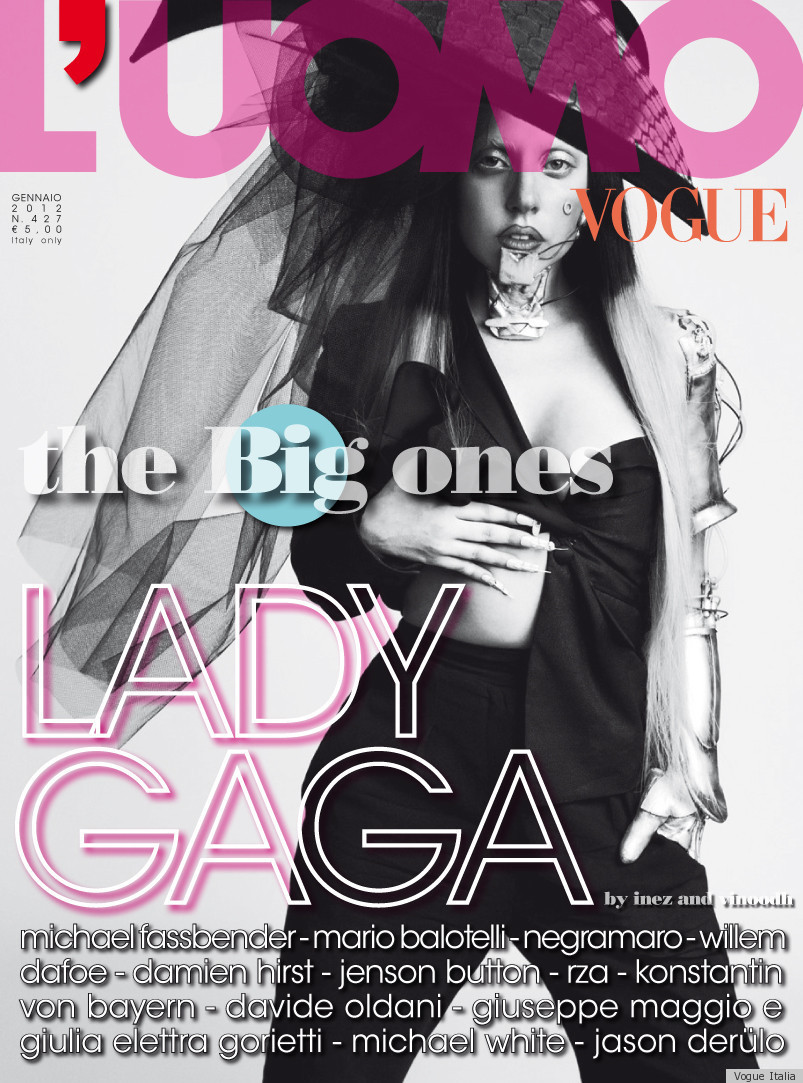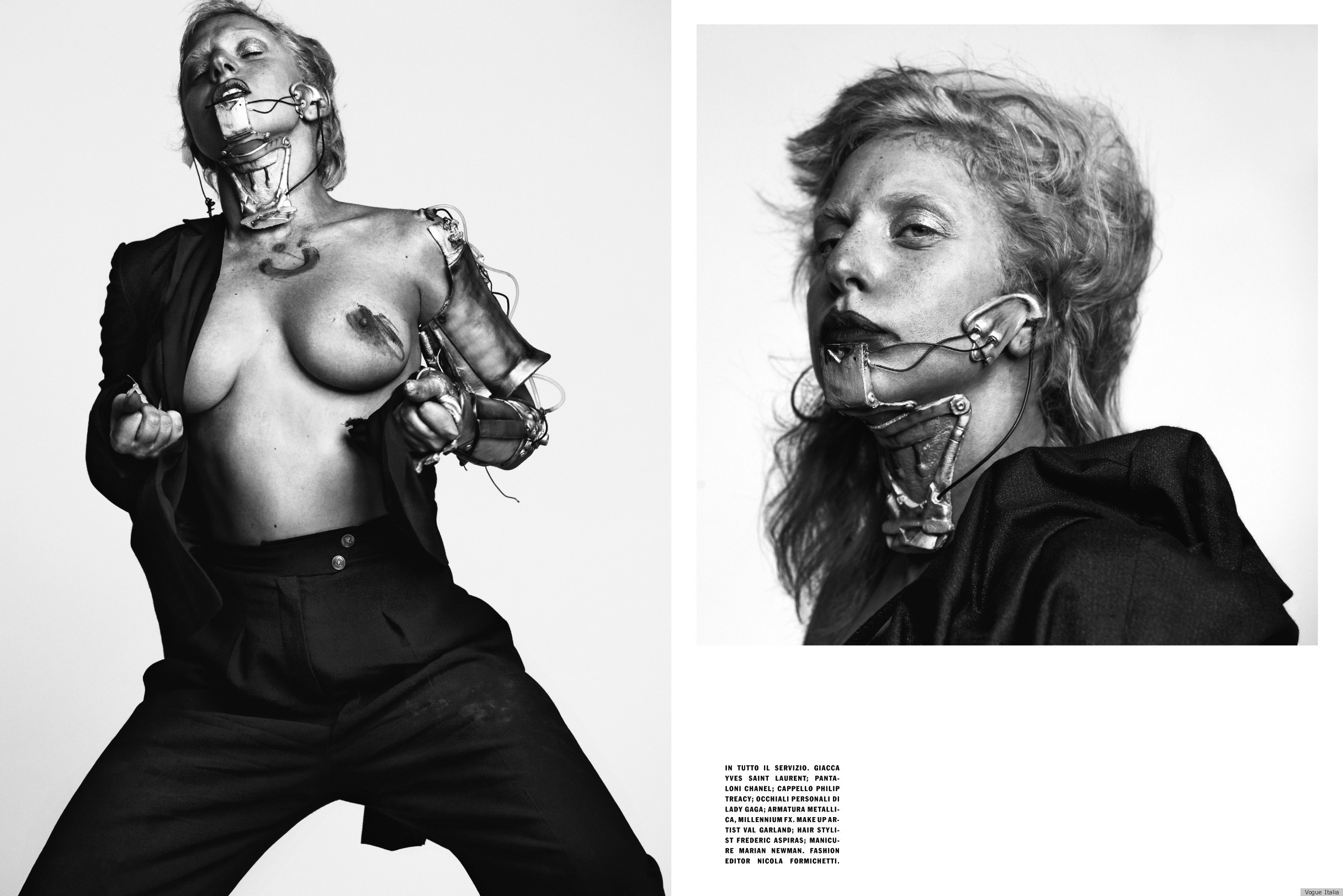 BEFORE YOU GO