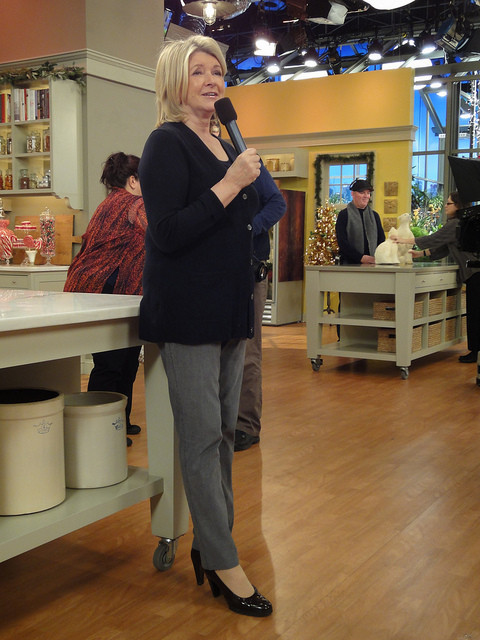 Martha Stewart on The Martha Stewart Show, which is being canceled. Flickr photo by michaelaion.
Life without Martha? Say it isn't so! After a season of sinking ratings, Hallmark Channel has decided to drop The Martha Stewart Show once and for all. With a sparse audience of 225,000 viewers in 2011 and huge production costs due to the pricey studio, the economics of the show just weren't working. But before our fellow DIY-ers and craft enthusiasts have a minor (or major) panic attack, Martha Stewart Omnimedia ensured The New York Post that they're planning a lavish send-off for the domestic doyenne's show...Oprah Winfrey style.
For the full article, visit The New York Post. And, be sure to watch the video below for one last behind-the-scenes look at the soon-to-be discarded set of the show.
BEFORE YOU GO