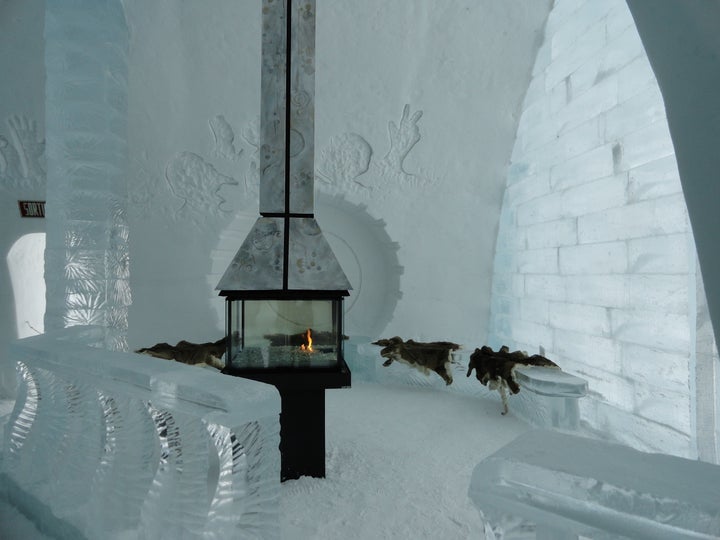 It could be Canada's coolest hotel.
The Hotel de Glace, or Ice Hotel, has opened outside Quebec City, an annual spectacle that will host guests through March 25.
It's the 11th season for the temporary, 36-room hotel which this year is designed in a "Northern Quebec" theme. Rooms and suites thankfully come with fur-lined beds and sleeping bags; some rooms even have fireplaces. Also on-site is a ice bar and a "nordic area" with hot tubs and a sauna.
Nightly rates start at CAD $400, or $389.
While spending the night is the main draw, other activities are available for day-trippers, including an ice-skating rink and a covered slide -- made from ice and snow, of course.
PHOTO GALLERY
Quebec's Ice Hotel - Hotel de Glace
BEFORE YOU GO