In 2001 the Polaroid Corporation declared bankruptcy, and in 2008 it announced that it would no longer be manufacturing its instant films. A group of hardcore instant-film enthusiasts established 'The Impossible Project' in an effort to rescue Polaroid films from fading into obscurity with the mad rush of the digital revolution. And this little project has some big plans... the biggest, in fact.
Photographer Elsa Dorfman is helping to revive the 20 x 24 inch Polaroid camera, the world's largest Polaroid. Only 5 were ever made, and Dorfman's project includes the plan to build an additional 2. In addition to Dorfman's efforts to promote the use of large format cameras, 20x24 Holdings LLC was formed as Polaroid was exiting the instant film business. Daniel Stern, president of the Film Society of Lincoln Center and head of 20x24 Holdings, purchased several years worth of large format film inventory and the production equipment in order to take photos of famous filmmakers in New York. Currently one of the giant cameras finds its home in Lincoln Center's Elinor Bunin Munroe Film Center.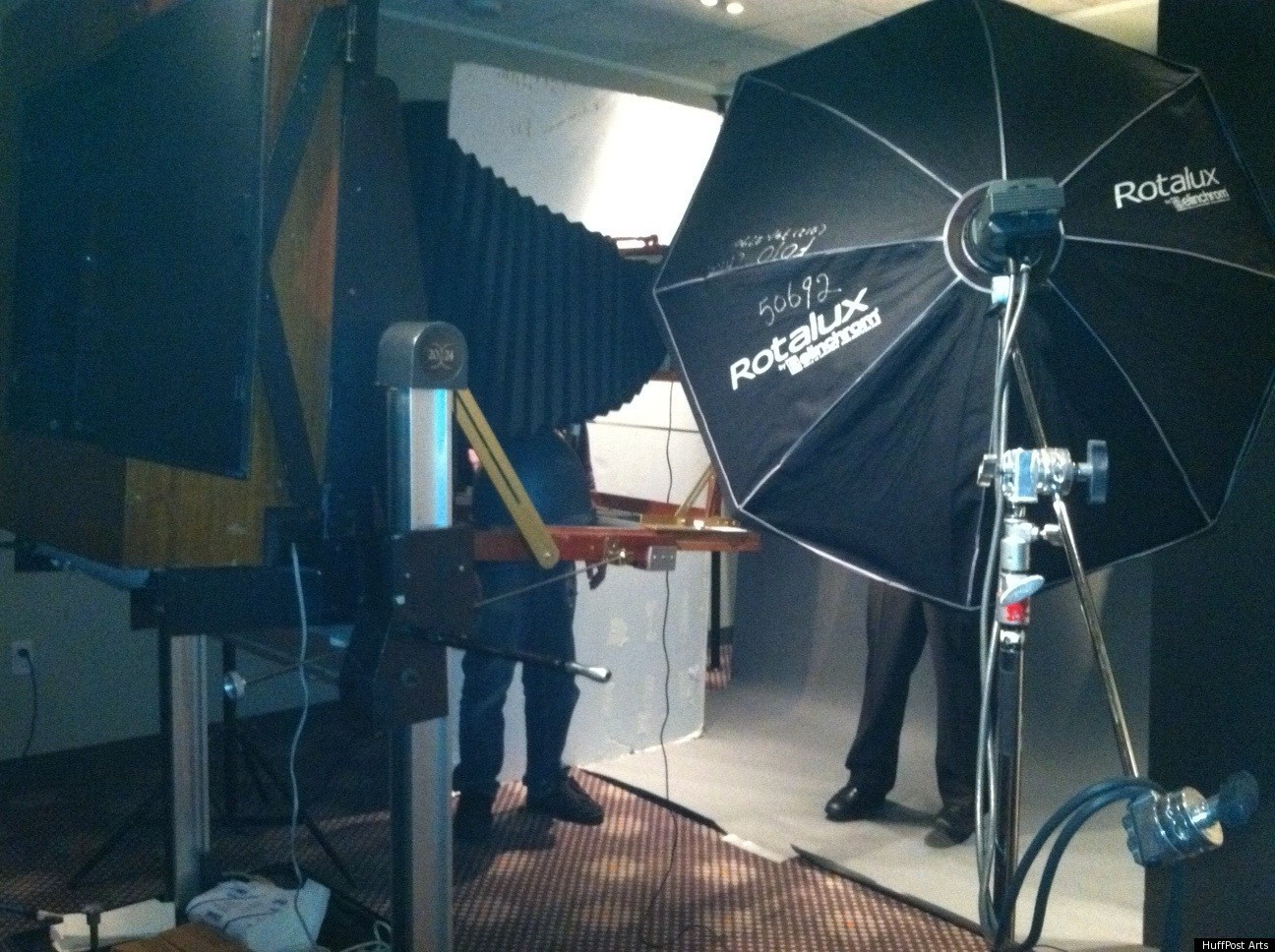 But the project doesn't stop there. Now the Lincoln Center camera is on the lookout for filmmakers, plotting to regularly photograph them with the 20 x 24 inch camera. The project has been quite successful thus far, although reportedly the Coen brothers dodged the photo op.
The sheer expanse of the Polaroid's old fashioned machines make for remarkably detailed and emphatic portraits. They bring a new meaning to the cliche "up close and personal."
CORRECTION: A previous version of this article implied that the Lincoln Center and The Impossible Project were working together; they are not. In addition, the article stated that Elsa Dorfman is spearheading the project, which is incorrect. At present, 20x24 Holdings LLC operates a studio in Tribeca in addition to the studio at Film Society of Lincoln Center, and all portraits taken at The Film Society are tied into their yearly programming.