Let's face it: Washing dishes can get pretty mundane. Switch things up with this Craft Of The Day project and wake up the slow-drying process with this fun and quirky pencil dish rack. You already have a dishwasher, you say? Try organizing your magazine collection between the pencils instead. Check out the full tutorial below on how to make this Craft Of The Day.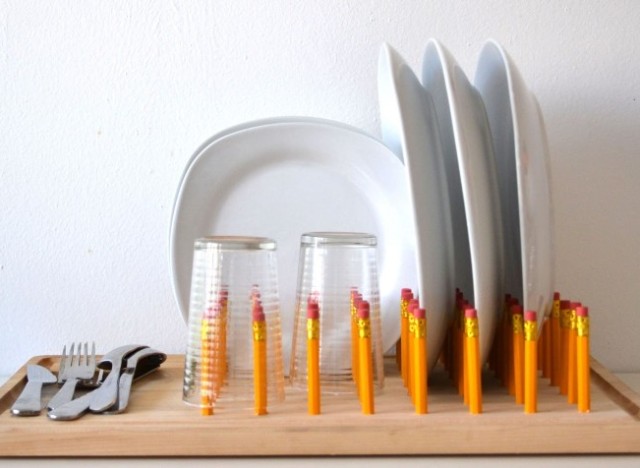 Photo by Samuel Bernier of RE_
What You'll Need
56 Pencils
Saw
Wood cutting board
Ruler
Drill
Sharpener (optional)
How To Make It
1. Saw down pencils to the equal heights (recommended: cut off 6 cm).
2. Print a drilling template or measure and mark out each hole so they are of equal distance.
3. Drill holes 1/4-inch wide and 1 1/2-cm deep.
4. Place pencils in holes. (Sharpen tips for easier insertion.)
For more tips, visit Project-RE. And, be sure to check out the other great crafts in our Craft Of The Day slideshow below.
PHOTO GALLERY
Craft Of The Day