Cold hands? Not for long! Stay toasty warm with this Craft Of The Day. These DIY hand warmers are perfect for a frigid winter afternoon - all you need to do is pop the bag in the microwave and voila! Added bonus: there's no need to purchase fabric, you can utilize old scraps instead. Keep reading for the how-to.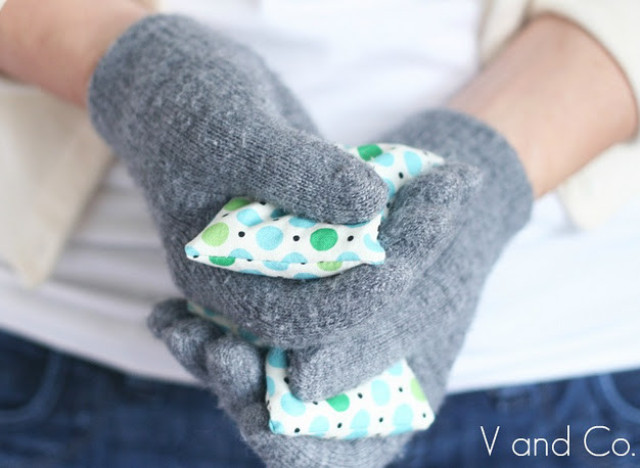 Photo by Vanessa Christenson of V and Co.
What You'll Need
Fabric
Rice
Scissors
Sewing kit (or machine)
Paper
How To Make It
1. Cut 3-inch by 3 1/2-inch rectangles out of fabric.
2. Take two fabric rectangles and line them up by placing the two right (pretty or brighter) sides together.
3. Sew three of the edges together, using a 1/4-inch seam allowance. (A machine will be faster but you can sew by hand too).
4. Sew the final side, but leave a 1 1/2-inch opening at the top.
5. Turn the fabric inside out.
6. Make a cone out of paper (or use a funnel) to fill the bag with rice. Fill until it is at least 3/4 full.
7. Hand stitch the opening together so no rice will fall out.
8. Pop your hand warmer in the microwave for fifteen seconds and enjoy!
For nifty shortcuts and the complete tutorial, visit V and Co.. And, be sure to check out the other great crafts in our Craft Of The Day slideshow below.
PHOTO GALLERY
Craft Of The Day