Step 1: Celebrity gets engaged.
Step 2: Press clamors for glimpse of ring.
Step 3 is usually the same: everyone oohs and ahhs over the large yet predictably basic diamond ring, after which everyone forgets all about it. Anne Hathaway's ring got that reaction, as did Britney Spears'. Even Kim Kardashian's ring was big but not particularly interesting.
But Halle Berry must be looking to buck the trend, because her (alleged) engagement ring is quite the unusual specimen. Berry, who got engaged to Olivier Martinez over the holidays, received an emerald and diamond ring created by jewelry designer Gurhan.
So what does it look like? Apparently it's been hiding right under our noses for at least a week. x17 snapped photos of Berry sporting a large gold ring with a big emerald in the middle for days, showing it off while running errands and hanging with her daughter, Nahla.
If the ring she's been wearing is indeed the one in recent photos, we have to admit: we're not entirely won over. Green is an unusual choice for an engagement ring; a thick gold setting is even less expected.
For someone who could've gotten a nice big diamond, the gold-and-emerald bauble is an intriguing pick. But that's just our opinion. Take a look at the photos below and head to x17online.com to see more.
What do you think of an emerald and gold engagement ring?
PHOTOS: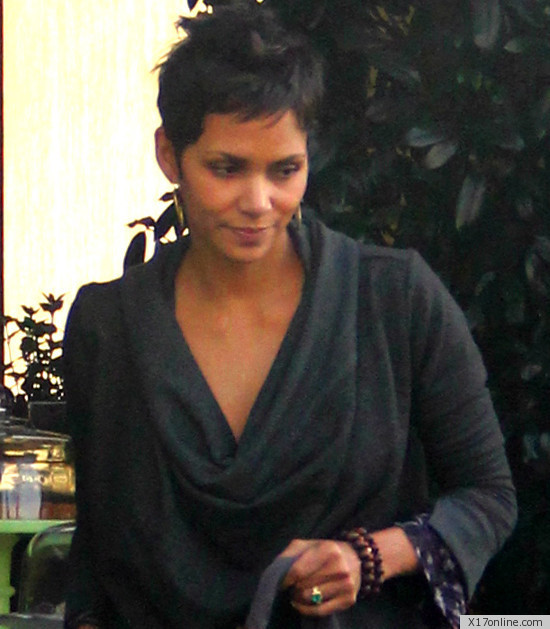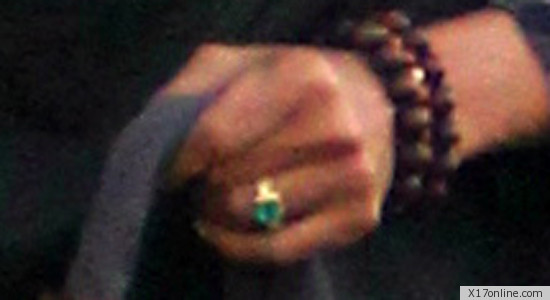 BEFORE YOU GO