Color is a simple enough idea, but sometimes in a scene filled with swollen egos and overly conceptual work we tend to forget the beauty inherent in simplicity. The Carolina Nitsch Project Room's current show brings together a cast of bluechip artists to worship at the alter of hue.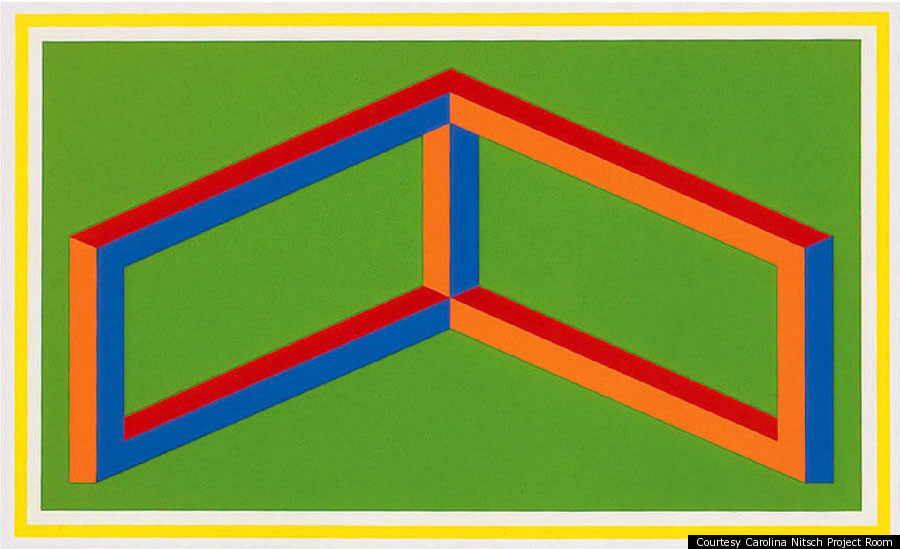 Sol Lewitt, Isometric Figure 2, 2002, From a suite of five linoleum cuts on Somerset satin paper.
The exhibition features works that are united by their self-explanatory use of color, though they differ in their application. Damien Hirst's spot paintings are reminiscent of infinitely ingestible pills while Anish Kapoor's Green Shadow series provides more ambiguous meditative properties. Sherrie Levine cleverly deconstructed 12 famous works of art into their primary color schemes and regurgitated them back onto canvas for her 1989 Meltdown series.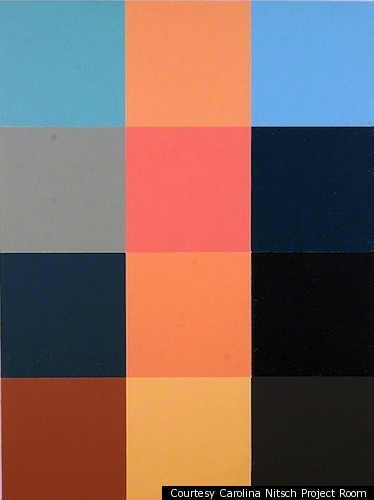 Sherrie Levine, Meltdown, 1989, one of four 12-color woodblock prints on Korean Kozo paper with colophon, in wooden box.
Other artists in the show include Sol Lewitt, Donald Judd, Ellsworth Kelly, Olaf Nicolai and Blinky Palermo and despite the cultural gravity of the work, the viewer can examine each artist's perspective through their individual use of color rather than their reputations. Though visitors may come for the notoriety they will leave invigorated with a sense of greater possibility, regardless of the name attached.
"Color" will run at the Carolina Nitsch Project Room until February 18th, 2012
PHOTO GALLERY
Color - Carolina Nitsch
BEFORE YOU GO