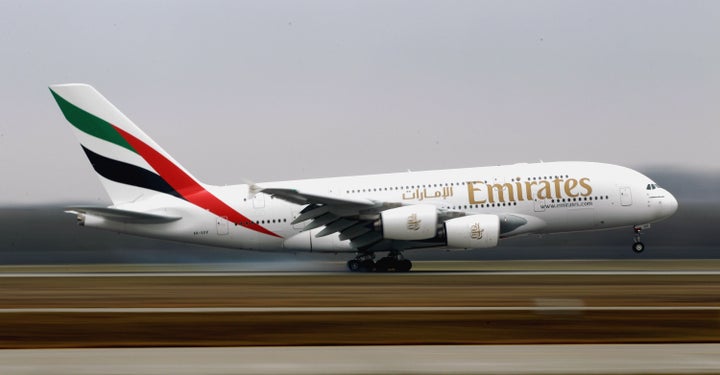 Two passengers got into a mid-air fight over a reclined seat aboard an Emirates flight from Dubai to Manchester, England January 10.
The fight started when an 18-year-old reclined his seat to sleep while the 38-year-old man behind him (neither of whom have been identified) was beginning his in-flight meal.
The duo's argument became so heated that the pilot radioed ahead to Manchester to alert the police.
In a statement to Gulf News, an Emirates spokesman said: "Emirates does not tolerate this kind of behavior from passengers and safety will not be compromised. Officers went to the gate at Terminal 1 after the flight landed to meet the two passengers at around noon on Tuesday."
BEFORE YOU GO