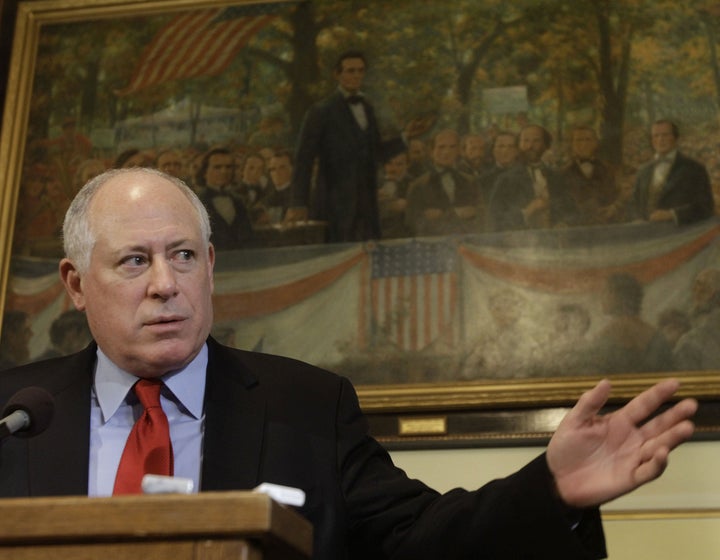 Leading Illinois Republicans on Thursday lashed out against the state's income tax hike as a "failure" one year to the day after it was approved by Gov. Pat Quinn and the state's majority-Democratic legislature.
Senate Minority Leader Christine Radogno (R-Lemont) and House Minority Leader Tom Cross (R-Oswego) joined the Illinois Policy Institute in criticizing the hike as making the state less business-friendly.
(Scroll down to watch a report on the one-year anniversary of the income tax hike.)
Cross said that while "the majority party made many promises that its giant tax increase would solve the state's budget problems, that has not been the case."
The lawmakers also pointed to a recent survey conducted by the Illinois Policy Institute which reported that 68 percent of its respondents oppose the tax. Seventy-eight percent of its respondents said they felt the state's economy was not better off today than it was a year ago and 65 percent of respondents doubted whether the additional tax revenue was used responsibly by the state, Fox Chicago reports.
Kelly Kraft, a Quinn spokeswoman, told CBS that while the governor is not pleased by the increase either, it has been necessary to keep the state's budget balanced.
Earlier this week, Moody's Investors Service, citing the state's "weak management practices" and the most recent legislative session which "took no steps to implement lasting solutions," downgraded Illinois's credit rating to the lowest of any state in the country. While other agencies maintained their previous ratings of Illinois's financial health, state Republican leaders, too, described the Moody's downgrade as "very bad news."
WATCH a report on the one-year anniversary of the Illinois income tax hike: