As I've watched Jennifer Hudson shed an unbelievable 80 pounds, I've wondered how the 30-year-old diva's approach to dressing has changed. Determined to know how the transformation has impacted her style, I made a beeline for the "Dreamgirls" actress when she arrived at an event in honor of her Good Housekeeping cover Tuesday night.
"I just love fashion now," Hudson said, looking gorgeous in a mustard-hued Roland Mouret dress and vertiginous Giuseppe Zanotti wedges. "It's so much more flexible, and there are so many more options out there now. I feel like my own little Barbie doll--I get to dress myself up." She was quick to add the challenges of dressing for her newly fit figure. "Because it's a new body, I'm trying to find out, how do I want to be perceived? Who is this new me? I knew how to be the big girl, but now I have to find out how to be this girl. At times, I can't sleep at night because I'm like, 'Oh, what am I going to wear tomorrow?' or 'I can't wait to go shopping tomorrow.' It drives me crazy."
So, what item is Hudson most excited to wear post-weight loss? "Heels!" she proclaimed. "I hated heels before, but that's all I wear now."
And, what's her greatest fashion regret? "That pink dress in the commercial," she said. (We're pretty sure she's referring to the "before" look in her Weight Watchers ad.)
In related news, we're proud of Hudson for shaving off those pounds, but did you know she once considered shaving her head?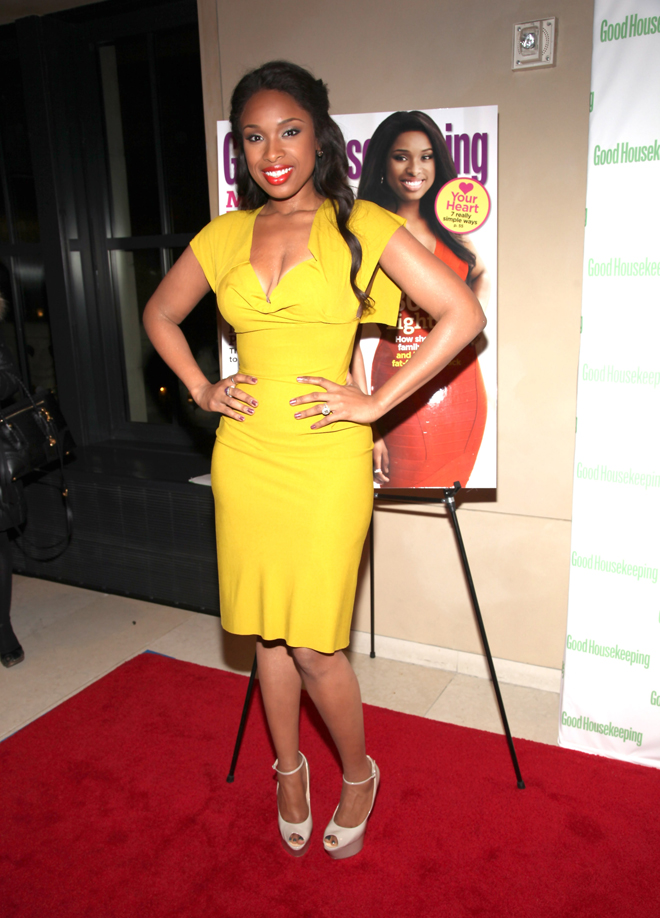 Getty
And check out Hudson's style evolution below.

CELEBRITY RELATED LINKS YOU LOVE:

Model Moms And Their Children - Daily Beast

12 Celeb Couples To Watch In 2012 - The Frisky

Marilyn Monroe's Persistent Pop Culture Presence - Elle

Emma Stone Really Loves Her Camel Coat - People Style Watch

Dakota Fanning Lands The February Cover Of Elle UK - The Gloss