Are you the type to forget to eat? Or do you count down the minutes to lunch? Either way, our Craft Of The Day will serve as a healthy reminder to keep on schedule. And there's an added bonus: This quirky kitchen clock is upcycled from used plastic utensils. Scroll down below for the how-to.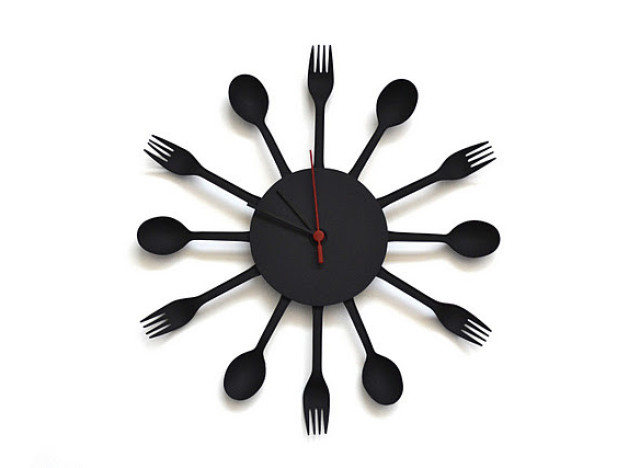 Photo by Samuel Bernier of RE_
What You'll Need
6 Forks
6 Spoons
Polystyrene (a type of plastic) sheet less than 5 mm thick
Clock mechanism
Super glue
Wall hook
How To Make It
1. Find 6 plastic forks and spoons each, and wash with soap.
2. Trace a circle, with 12 cm. in diameter, on the polystyrene sheet.
3. Cut off the excess outside the circle.
4. Make a 1/4-inch hole in the circle center.
5. Attach mechanism to circle sheet.
6. Apply super glue to the handle ends of the utensils.
7. Glue utensils to the polystyrene circle around mechanism.
8. Glue wall hook or small ring to the mechanism.
9. Add battery and set time.
For more tips, visit Project-RE. And, be sure to check out the other great crafts in our Craft Of The Day slideshow below.
PHOTO GALLERY
Craft Of The Day