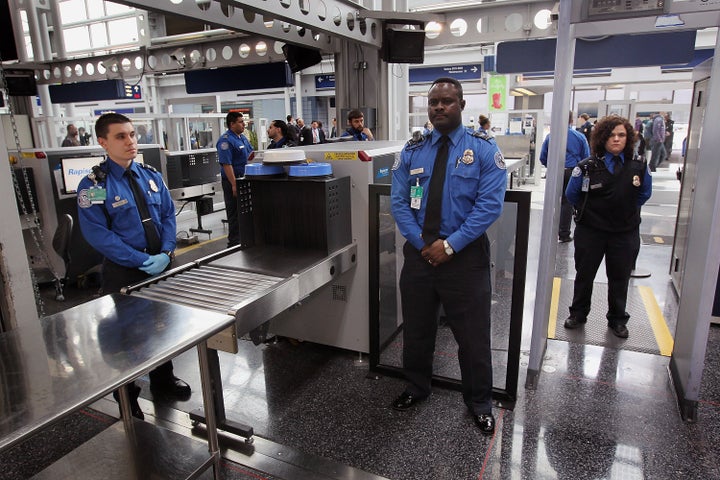 You double checked you have your keys, but did you remember to take your loose change?
Plenty of travelers seem to forget the couple of coins that were floating in their pockets, and it makes the Transportation Security Administration hundreds of thousands of dollars richer every year.
In 2010, travelers left behind a whopping $409,085.56. That's $376,480.39 in pennies, nickels, dimes, quarters and dollar coins, plus $32,605.17 in foreign currency, according to USA Today.
Hurried travelers should know the coins they leave in haste don't become tips for the security agents, rather Nico Melendez, a spokesperson for the TSA told NBC San Diego, the money left in plastic bins is put in a jar and at the end of each shift they take it, count it, and send it to the finance office.
The collected cash goes into the TSA's general operating budget and is spent on general expenses -- everything from technology to lightbulbs -- since Melandez says they never know how much money people will leave behind each year. But surprisingly, the numbers have been fairly consistent with $364,000 left in 2008 and $399,000 left in 2009, reports NBC San Diego.
Of course, the TSA does make the effort to get money back to travelers. On Jan. 11 a TSA screener turned in $5,000 cash that he found on the floor at Newark Liberty International Airport. Because the cash was found near the United Airlines Elite Access check-in desk and not left in a plastic bin, the screener handed it over to the airline, who said the money will go to charity if no one claims it.
Still, there are those who aren't happy with the TSA keeping your forgotten cash. The Los Angeles Times reported that legislation has been introduced by Rep. Jeff Miller (R-Fla.) to give the money to the USO -- a non-profit that aids the country's troops and their families -- for its airport programs in support of the military.
And the director of the Consumer Travel Alliance agrees. Charlie Leocha told the LA Times, "Any use of the money by the TSA seems distasteful. It's not their money. In fact, it is money left by harassed passengers and should certainly not go to the TSA as a reward for invasive searches."
BEFORE YOU GO