There were plenty of Jimmy Choos, Louboutins and Manolos on the Golden Globes red carpet last night.
But a few of Hollywood's hottest stars did a quick costume change for the after-parties, cooling their heels in more comfortable shoes.
As the Telegraph pointed out, Shailene Woodley, the breakout star of "The Descendants," made an especially unconventional footwear choice for the Warner Brothers and InStyle after-party: barefoot running shoes. The sock-like sneakers, in varieties like Vibram FiveFingers, are as silly as they are sought-after -- they were chosen as the most popular shoe trend of 2011.
Barefoot running sneaks supposedly let wearers "move as nature intended" while running, although it's not clear if they make a difference for red carpet-walking.
The rubberized toes did look a little bizarre poking out beneath Shailene's long black dress, but at least she chose a coordinating color rather than a flashy neon. Plus, in a night full of safe dresses and only a few fashion faux pas, Shailene's strange shoe pick was a pleasant little surprise.
Check out Shailene's tootsies below -- do you think this is an appropriate red carpet shoe?
PHOTOS: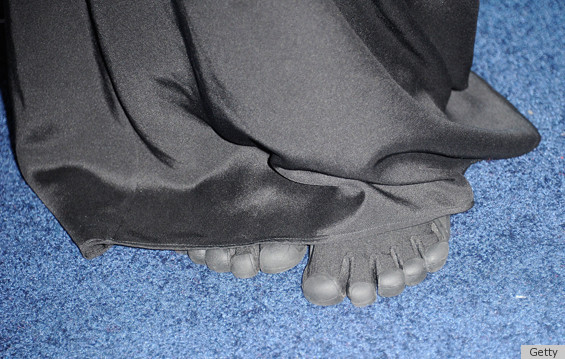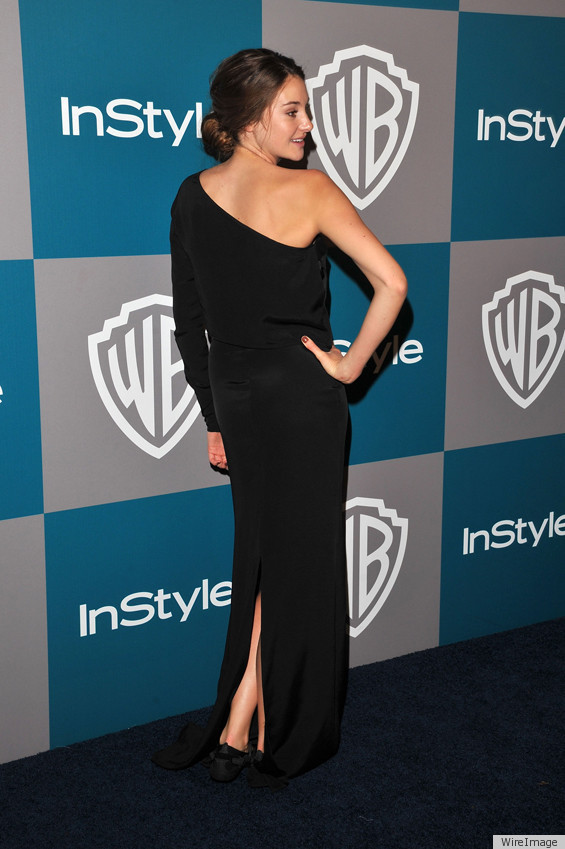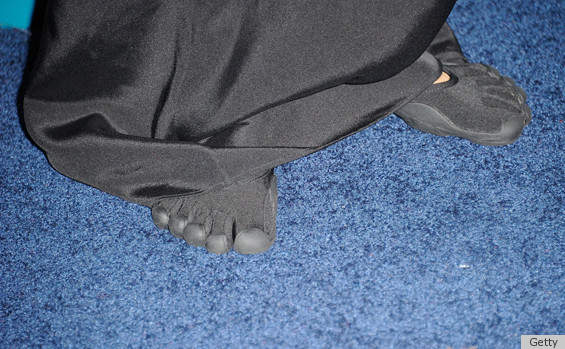 BEFORE YOU GO