When you hear the word wire, your mind probably wanders to jewelry, baskets or the latest in technology. But in this Craft Of The Day, we're using it to embroider...sort of. Rather than using the typical needle and thread approach, we like this innovative twist of making a sentence in wire and then creating the illusion of embroidery. We think it's easier than sewing and far less time consuming. So, pick out a fun slogan and scroll down for the how-to.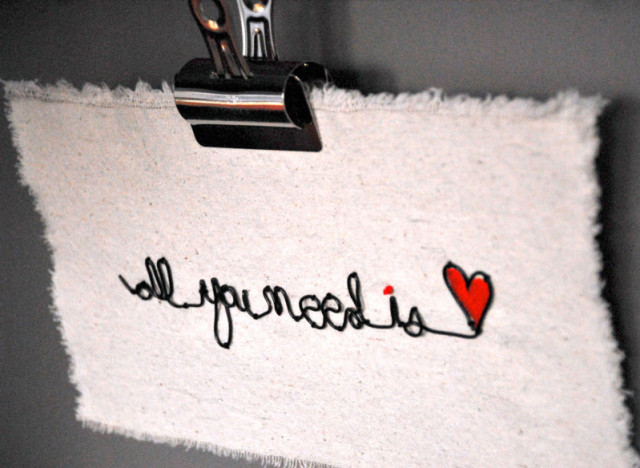 Photo by Camilla Fabbri of Family Chic
What You'll Need
Fabric
Rubber-coated copper wire
Needle and thread
Cardboard
Hot glue gun
How To Make It
1. Bend the wire into the phrase 'all you need is love' or any other sentence of your choosing.
2. Attach the wire to your fabric by sewing small stitches at about every 1/2-inch of wire. (Use the same color thread as wire to help hide the stitches).
3. Use a red (or other colored) thread to dot the 'i' and fill in the heart.
4. Attach the fabric to the cardboard using a hot glue gun.
5. Hang the sign using a metal clip or fishing wire and enjoy!
PHOTO GALLERY
Craft Of The Day