New hair, new ring, new chapter in her life?
Popstar Katy Perry was spotting making her way through LAX on Jan. 15 and she wasn't wearing her wedding ring. Taking the place of the yellow micro pave diamond ring that matched soon-to-be ex-husband Russell Brand's, was an ornate ring with a large, oval blue stone.
The 27-year-old's new blue hair and blue ring, perhaps reflect how she's feeling since Brand filed for divorce on Dec. 30. For his part, the 36-year-old comedian was spotted without his ring while in LA on Jan 14. and admitted he was doing "quiet well."
Katy doesn't seem too down in the dumps. On Sunday night she was at home watching the Golden Globes with the rest of us, live tweeting the awards, with quirky commentary like, "Camera bombing is the new acceptance speech @ the Golden Globes." And the "I Kissed A Girl" singer lived up to her song, tweeting when Madonna won, "Madge looks goooooood. I'd tap that. #goldenglobes."
PHOTOS: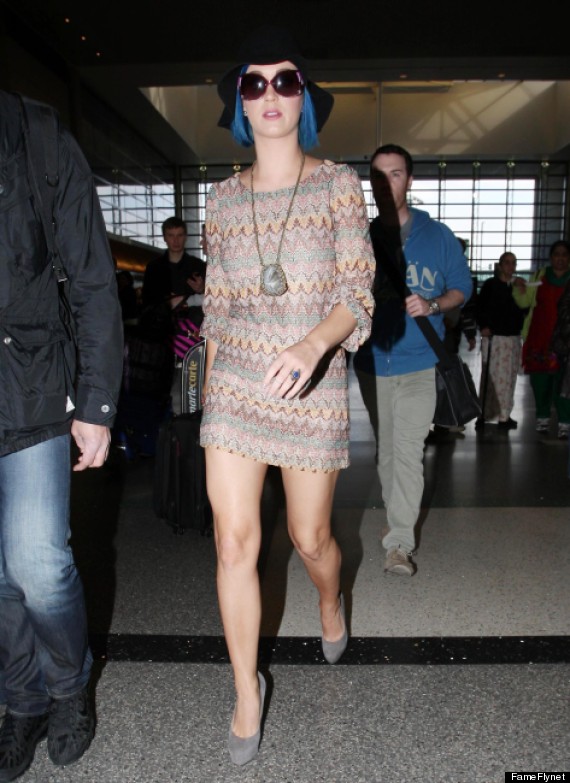 PHOTO GALLERY
Katy Perry & Russell Brand Before The Divorce
BEFORE YOU GO