As Epicurus wrote, "Death does not concern us, because as long as we exist, death is not here. And when it does come, we no longer exist."
Robert Minervini's current exhibition is a collection of still lifes which function as pleasant, almost apathetic vanitas. 'Vanitas', Latin for emptiness, are works that remind us of the transience of life and fleeting nature of beauty by depicting ephemeral delights such as flowers and fruits beside macabre mementos such as skulls.
Yet Minervini's works serve the modern age, presenting a classical Baroque mode of painting with a modern, if not futuristic, sense of California cool. The pantings continue to revel in the transitory joys of art and science, although they suggest humans may no longer be around to do so. The dystopian still lifes contain no life at all.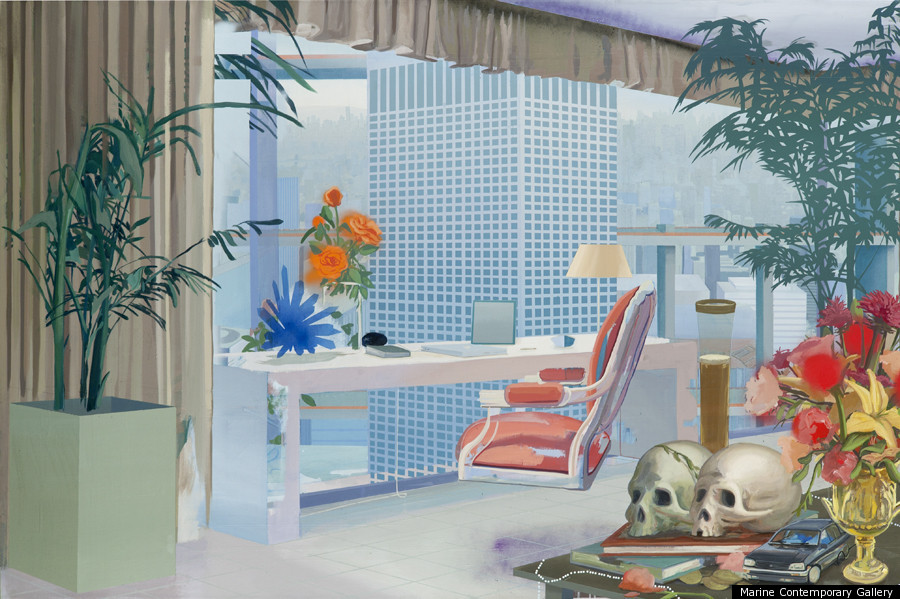 The exhibition is entitled 'On The Nature Of Things,' and is a reference to Lucretius' 2000 year old poem. The prose was radical for its time, claiming that religious fear was futile and that matter was made of infinite tiny particles in swerving and colliding in eternal motion.
Minervini's works touch the surface of art and science, life and death, glazing over it all with a jaded sense of apathy. Things are pretty, life is short, bla bla bla. The dreamy still lifes are simultaneously haunting and cool, presenting a neo-classical still life of art and science, past and future.
'On the Nature of Things' will show until February 18 at Marine Contemporary.
PHOTO GALLERY
Robert Minervini
BEFORE YOU GO