After bumming us out with a disappointingly neutral (albeit lovely) dress at the Golden Globes, Jessica Alba decided to kick her color palette up a notch on Tuesday.
The star stepped out in New York City wearing multicolored floral pants, an orange top, a jade ombre jacket and a pair of matching jade sandals with white cuffs around the ankles.
Oh, and a large black leather bag. But who could notice with the wild garden party going on?
It's definitely a bold choice, but we're generally inclined to forgive Jess the occasional sartorial misstep, given how flawless her off-duty style usually is. (When she's getting styled by magazines, well, that's a whole other story.)
Check out Jessica's ensemble below -- how do you feel about the springy look?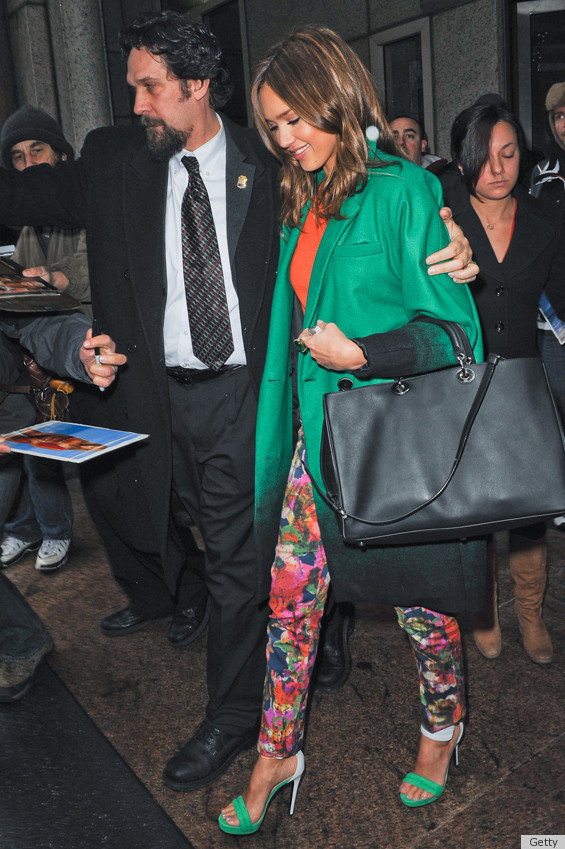 BEFORE YOU GO