The hair. The glasses. The tattered jeans. The hat. It's all, well, excellent.
These little tykes dressed as Wayne and Garth from the popular 1992 film "Wayne's World" are too cute for words. And their clueless, cheerful expressions only make the image all the more adorable.
The best part? The babies aren't the only kids who've dressed in the 90s-style grunge wear. We found a couple of slightly older children ready for Halloween party time.
Will the tots ever understand any of references to the classic Mike Myers film? Probably not. Does it matter? Absolutely not. Either way, we say party on.
LOOK: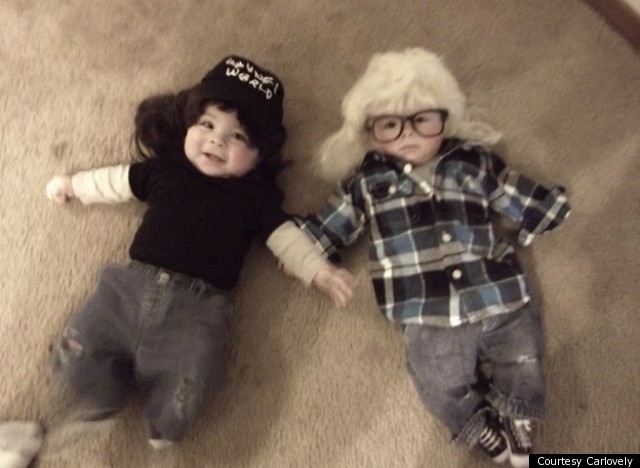 Via BuzzFeed