Las Vegas-native Cora Keegan first hit the fashion scene this summer when she posed for a gorgeous editorial in Elle's September 2011 issue, but her career was just getting started. The 20-year-old has since walked for Jason Wu and been shot for Harper's Bazaar Australia and Oyster Magazine. What's next for this new doe-eyed gal? Only time will tell. Step over, Gemma Ward.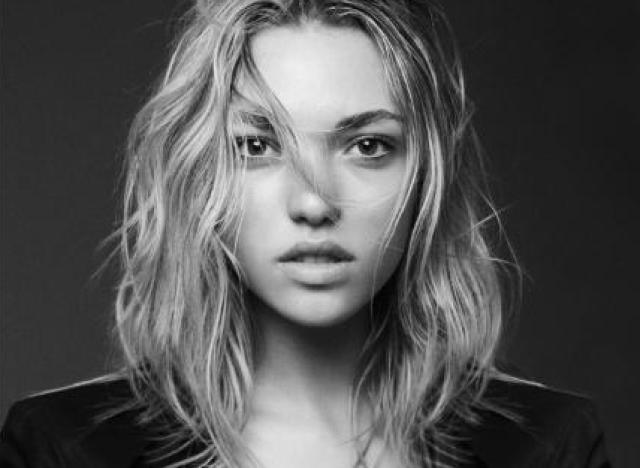 Next Model, Cora Keegan
How were you discovered?
A friend of mine who is a photographer forwarded some digital photos to Next. They invited me in and it went from there.
What was your first job?
I believe it was ELLE with Terry Tsiolis.
Where are you from?
Las Vegas!
What was the most exciting job you have been on?
They're all exciting, but the most nerve-wrecking would have to be my first runway show, which was Jason Wu!
What models have you been compared to?
I get Arizona Muse and Gemma Ward a lot, which are both extremely flattering.
What other models do you most admire?
Anybody who is business savvy, who knows their "brand" and how to work it into a long lasting career is inspiring. Anja Rubik, Arizona Muse and Karlie Kloss are all amazing models.
Who are your favorite designers?
Acne, Stella McCartney, Jason Wu, Mulberry,Hussein Chalayan, Tom Ford
Do you have any lucky charms?
I always travel with crystals around. Supposedly they have healing powers!
What do you wear to a casting/shoot?
Usually something simple/neutral-colored with a good heel. For a shoot, I throw anything on since it's coming off anyway!
What are your favorite beauty products/tips
I've learned being as gentle as possible with your skin is best, and not wearing makeup if you don't need to. I'm super into natural/organic products-- Clark's Botanicals marine cream is amazing.
What would you do if you weren't modeling?
Focusing on art and films.
Where do you see yourself in 5 years?
Who knows! Hopefully well-traveled.
What do your friends and family think about you modeling?
I think they've all warmed up to it -- everybody's really supportive. It's a pretty groovy job!
FASHION RELATED LINKS YOU MAY LOVE:

Christian Siriano's Designing Fab Wedding Dresses For Nordstrom - Glamour

See A 2012 Version of Cher's Virtual Closet From Clueless - Lucky

How To Make Your Boring Winter Coat Look Cool - The Gloss

Winter Survival Plan: Curl Up In The Coziest PJs Ever - Refinery29

Artists Inspired By Shoes - Elle