Well, that's one way to sell jeans.
Lara Stone takes a reprieve from being swept away by a tornado to ditch her top for Calvin Klein's spring 2012 jeans campaign.
In the ads, Lara lounges on the beach in St. Barts with a hot guy (ugh, that looks SO TERRIBLE, good thing that's not us), wearing nothing but a pair of neon Calvins in the surf, and, we're guessing, a ton of bronzer. (UPDATE: Model Toni Garrn is also in the campaign, in the yellow pants.)
Despite the toplessness, we're sure this ad won't be quite as controversial as Lara's previous ads for Calvin Klein, like that billboard that allegedly spelled out the F-word, or the Australian one that got banned for its purported depiction of sexual violence.
Put on your shades and check out Lara's sexy ads below. Who's down for a St. Bart's vaycay?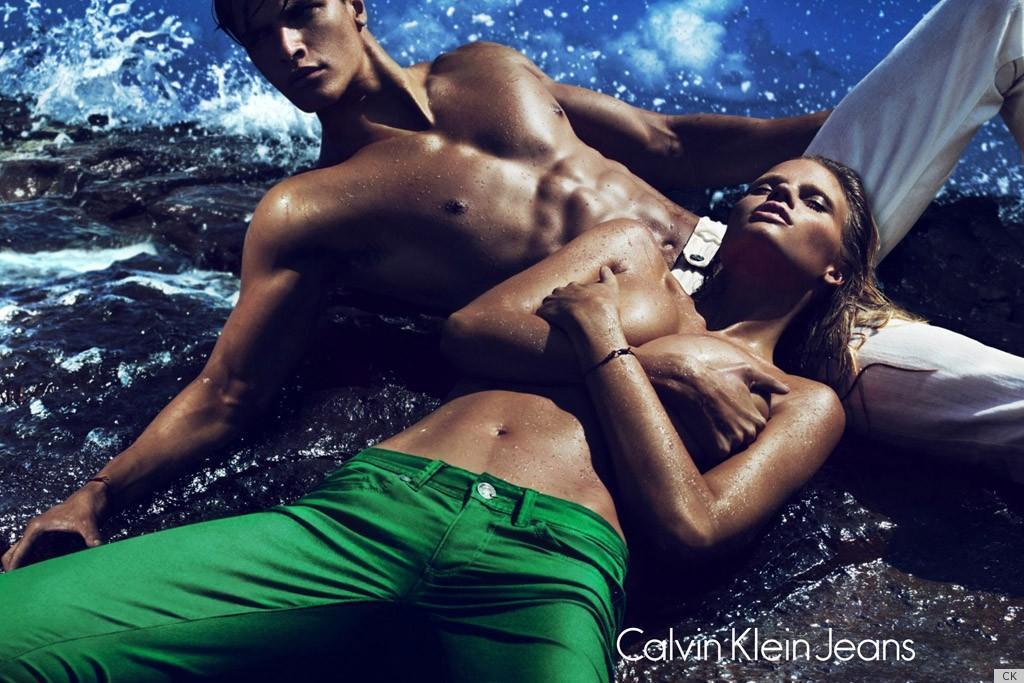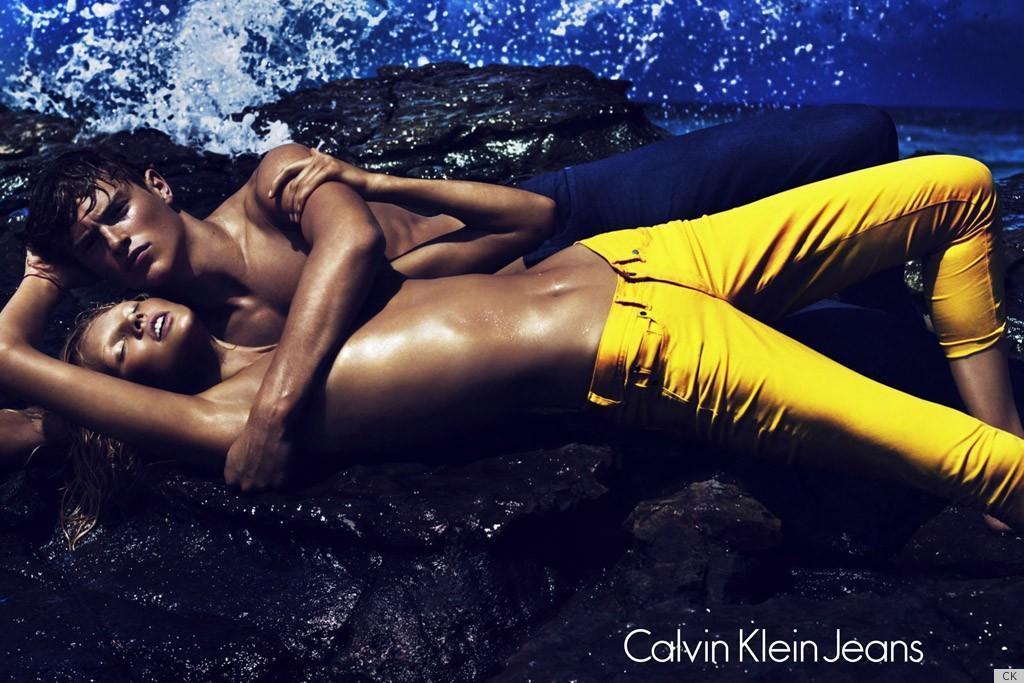 BEFORE YOU GO