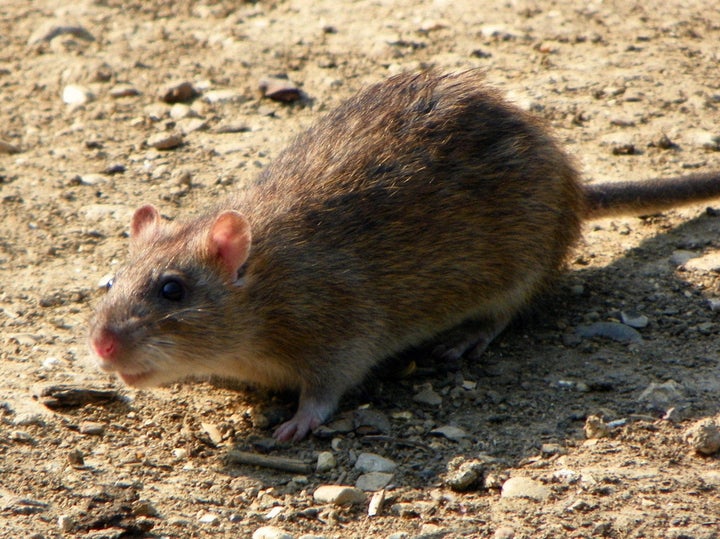 WASHINGTON -- Maryland doesn't want the District of Columbia's rats, either.
McDonough's concerns arise from a bill he said was passed in Washington DC that prevents the killing of rats. Instead, the law requires wildlife (including rats) be treated humanely and relocated "along with their families" to another area.

"I'm protecting the borders again, this time from illegal rats," McDonough said. "I'm very concerned about my friends in Prince George's and Montgomery Counties. They're on the front lines of this."
The proposal comes in response to the deluge of attention brought to D.C.'s Wildlife Protection Act of 2010 -- a law that requires wildlife control to be performed humanely. The law has gotten some hysterical attention of late.
"The people in the District of Columbia, big on animal rights," Limbaugh said on air.
Rush Limbaugh listeners, apparently, not so big on animal rights.
In a media release titled "Councilmember Cheh Laments the State of Public Discourse," Cheh on Thursday sent out a collection of the nasty emails she's received since Limbaugh's show aired.
Among the more family-friendly comments:
You are the idiot who is involved with protecting rats? I hope you and your family get your ass bit and you die of the plague.

Frank Kurth
Mary,

Can I ask do you have any kind of a brain? YOU DON'T RELOCATE RATS YOU KILL THEM! I have lived in Washington, DC for a decade now and if there is one thing everyone can agree is that rats need to be killed. What do you want them living in your home? I bet you don't. Have you ever been downtown next to a construction site? People get revolted by that.

You really need a life other than imposing your silly busy body ideas like that on the good people of the Nation's Capital.

Randy Foreman
115 5th street NE
Washington, DC 20002

Sent from my iPad
Your environmental wako boss has a plan to relocate rat families from DC. Can I send you my rats?

Also, will her plan relocate the human rats known as liberal socialist/Marxists which reside in DC?

Start with Mr. Obozo.

You guys are so freakin mentally out in space.
Cheh -- a law professor at George Washington University Law School -- noted in her media release that "commensal" rodents -- those living close to humans -- as well as fish, domestic animals, invertebrates and fish, are exempted from the law. Which Cuccinelli, Limbaugh and the others who felt compelled to express their displeasure should have known, she writes:

It's a relatively short bill -- seven pages. And the very first page expressly exempts mice and rats found in the District. I would have hoped that people would have been inclined to read the bill before raging against it.

In the release Cheh acknowledged that some people might be deliberately misstating the wildlife law's stance toward rats "to score cheap political points."
RELATED VIDEO: Rush Limbaugh calls Mary Cheh a "babe," talks about D.C.'s Wildlife Protection Act.
Flickr photo by anemoneprojectors, used under a Creative Commons license.