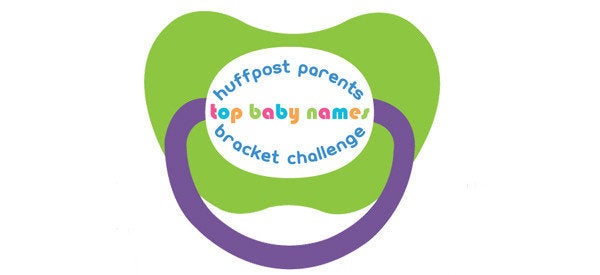 The winners of our first ever Tournament of Baby Names, created with baby name site Nameberry are considered classics. They beat out trendier runners up Ava and Jackson for the top spot after we matched up 16 popular girls' names and 16 boys' names -- such as Charlotte vs. Scarlett and Hudson vs. River -- and asked you to pick your favorites in a series of elimination rounds.
[SCROLL DOWN FOR COMMENTARY FROM NAMEBERRY ON THE WINNERS]
Charlotte
About the name: Charlotte is an elegant royal name, the feminine version of Charles which means "free man."
Official ranking: #45. Charlotte is the highest it's ever been in the U.S. and seems poised to head for the top, joining the current reigning girls' names Isabella and Sophia, also traditional royal choices. (Charlotte was also the favorite name of parents on Nameberry for the past two years.)
Celebrity parents who are fans: Sarah Michelle Gellar and Freddie Prinze Jr. are celebrity parents of a little Charlotte.


James
About the name: Biblical, royal, and presidential, James has the same Hebrew root as official top name Jacob and means "supplanter."
Today's James is usually called not Jim or Jimmy or Jamie but James, as in James Bond….or James Franco.
Celebrity parents who are fans: Paul McCartney, Colin Farrell, and Sarah Jessica Parker and Matthew Broderick all have sons named James.
About the name: While Ava feels sleek and modern, it's actually an ancient name -- it's Latin for "bird" -- used for a saint who was a 9th century abbess. John Jacob Astor IV was married to an Ava, which made it a high society name, and 1950s Hollywood Glamour Girl Ava Gardner made it sexy.
Ava's success has elevated a number of similar names, from Eva and Ada to Avery to Aveline.
Official ranking: #5 in the US (and in the Top Ten in Australia and Ireland). This represents a meteoric rise for a name that wasn't even on the Top 1000 in the 1970s and 80s.
Celebrity parents who are fans: Ava became a modern hit after Reese Witherspoon and Hugh Jackman both chose it for their daughters.
About the name: Jackson is more popular today than its father names John or Jack. Combining the artistic cool of Jackson Pollock and Jackson Browne, Jackson is also a presidential surname.
Celebrity parents who are fans: Sometimes spelled Jaxon or Jaxson, the celebrity parents of sons named Jackson include Spike Lee, Carson Daly, and Maria Bello.