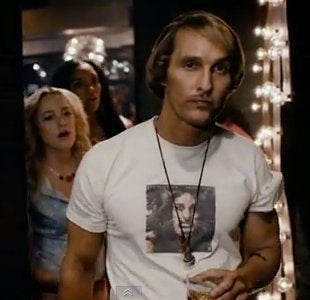 No, this isn't a "Dazed and Confused" sequel, but yes, that is Matthew McConaughey, dressed just like David Wooderson.
What do you call a nostalgic reprisal of a film that was nostaglic in the first place? How about the new music video for Butch Walker's "Synthesizers," which features McConaughey in the 70s duds of his (young) ladies' man character.
"If you love 'Dazed' and you loved Wooderson, you'll see this and you'll probably get the tickle box pretty quick," he joked.
Well, take a look: do you see the tickle box? Or are you just tickled by the reprisal?