The fragility, the electrifying colors, the inimitable patterns ... butterflies are arguably works of art in themselves. But Anne Ten Donkelaar repairs broken butterflies in surprising ways that expose the intricacy of their curious anatomies. Donkelaar approaches each butterfly individually and, like a doctor making a diagnosis, addresses the needs of each damaged butterfly with care. In an interview with MyModernMet, the Dutch artist says, "When I'm doing the really fragile work I just hold my breath. Every little mistake can break the butterfly."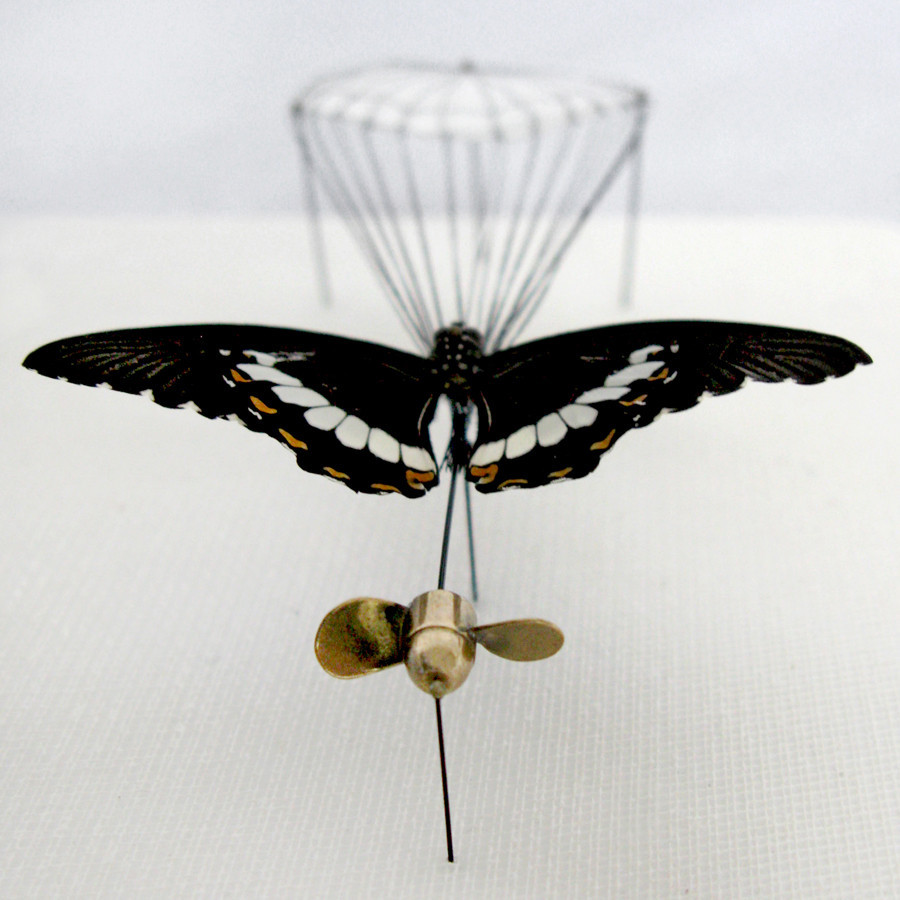 One butterfly lost a wing, so Donkelaar embroidered the wing's pattern on a replacement piece of fabric. Another lost the ability to fly, so it received a remedy of a parachute and propeller. For a butterfly who died upon release from the cocoon, Donkelaar created a body for it out of tightly wound blue thread to recreate the cocoon's aesthetic.
Check out these images, as gorgeous as they are thoughtful, each as unique as a real-life butterfly.
BEFORE YOU GO