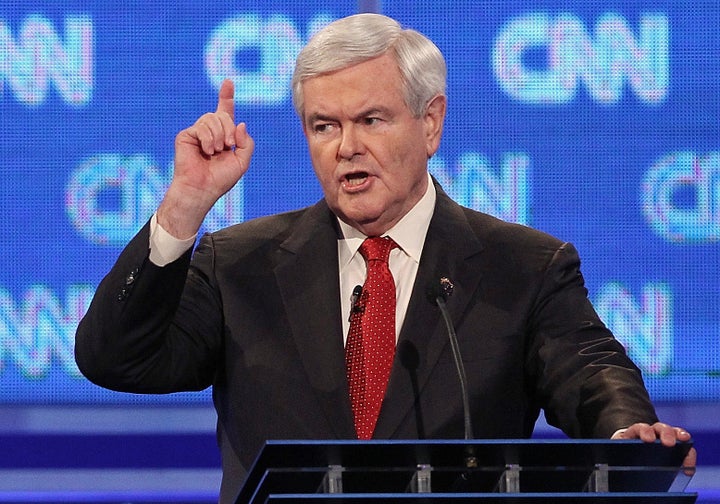 For viewers starved for drama, the GOP debates of the 2012 election season have not disappointed.
In the lead-up to his victory in South Carolina, Newt Gingrich gave Juan Williams a searing rebuttal for suggesting that his comments about blacks and food stamps was insulting. He later blasted John King for opening the CNN debate with a question about ABC News' explosive interview with his ex-wife.
The unprecedented number of debates has given plenty of airtime to controversial questions from the event moderators and answers from the candidates. As we prepare for the nineteenth (!) debate of the season, we're looking back at ten of the most controversial questions that network anchors asked the candidates over the many months that the sessions have aired.
PHOTO GALLERY
Controversial Debate Questions