Jill Stuart recently unveiled its ad campaign for Spring 2012, consisting of lovely, airy photos of Daphne Groeneveld, the backseat of a lushly upholstered town car and... wait, is that a crotch shot?
Groeneveld, shot by Mario Sorrenti, comes dangerously close to baring it all in one of the otherwise innocuous Jill Stuart spots. While she manages to keep it PG, the whole photo shoot concept -- backseat of a car, camera angled up -- does harken back to the era of celebrity crotch shots.
Could the shoot be an homage to Lindsay Lohan, formerly the face of Jill Stuart before she famously bared her panty-less bottoms for the paparazzi and got herself banned from the Jill Stuart show?
Probably just a coincidence. But still.
Check out Jill Stuart's latest (almost-but-not-quite NSFW) ads.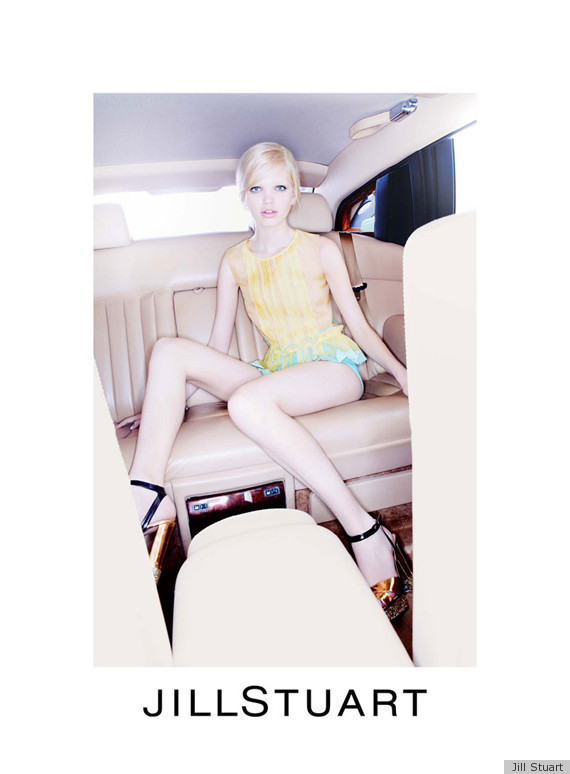 PHOTO GALLERY
Jill Stuart Spring '12 ads