The Occupy movement is in need. What that means, exactly, depends on where you look.
In cold weather encampments like Occupy Edmonton, Occupy Winnipeg and Occupy Fort Wayne, protesters are tweeting asking for supplies like winter equipment, firewood and hand warmers, according to an analysis by J.R. Baldwin of the tops needs unique to individual "Occupy" encampments, using tweets with the hash tag #needsoftheoccupiers from October to December (h/t The Awl).
In some occupations, the needs of the demonstrators are even more basic: Occupy Victoria and Occupy University of New Hampshire both asked for nothing more than people.
Though it's already lasted five months, the Occupy movement may be struggling to keep up its momentum, which could mean that the needs at the various encampments will only increase. The General Assembly of the Occupy Wall Street protest voted earlier this month to approve a partial spending freeze as donations to the group fell significantly, CNNMoney reports.
But some of the Occupy camps may be able to get what they want for free. Occupy Austin's greatest need, according to its Twitter feed? Sleep.
Check out the below graphic to see what the different Occupy camps are asking for: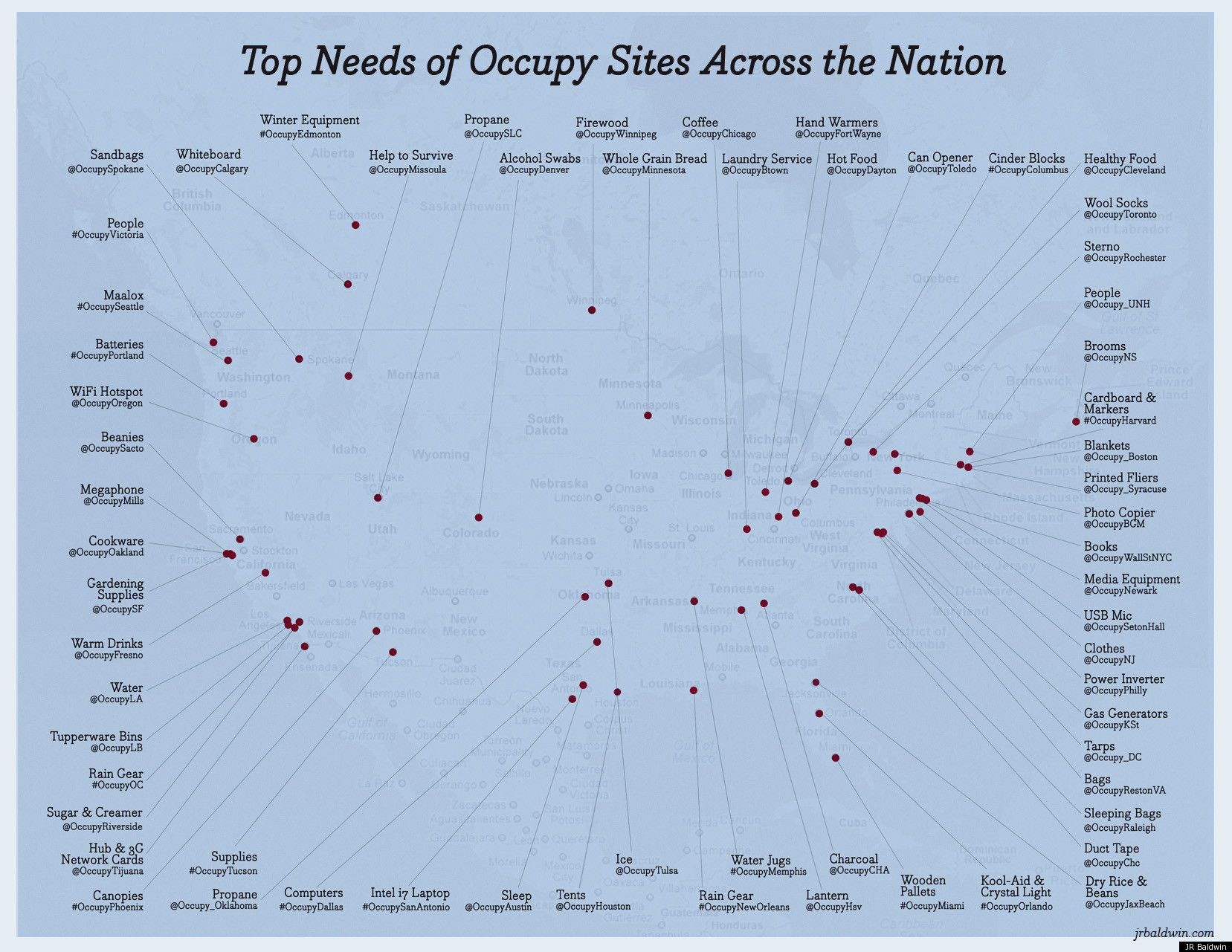 BEFORE YOU GO