The New York Times noticed that a New Jersey schoolgirl's piece of embroidery netted quite the tidy sum over the weekend at Sotheby's in New York.
The needlework sampler by Mary Antrim is from 1807, when Antrim was a New Jersey schoolgirl embroidering linen with silk thread. The price the item fetched at auction is a record for such an item, and is well above the selling price of many of the other pieces in the same auction, which either didn't sell (turns out memorial needleworks are especially undesirable) or went for the low six figures.
Gothamist notes that similar pieces on the Antiques Roadshow have been appraised in the high five figures, while Art Daily reports that Americana Week at Sotheby's took in a total of $17.9 million -- the highest total since 2007.
David Schorsch, the dealer who bought the piece told the Times that Antrim's piece "stood out in a unique way as a folk art statement."
Well, what do you think? We've included the price below the photo of the sampler.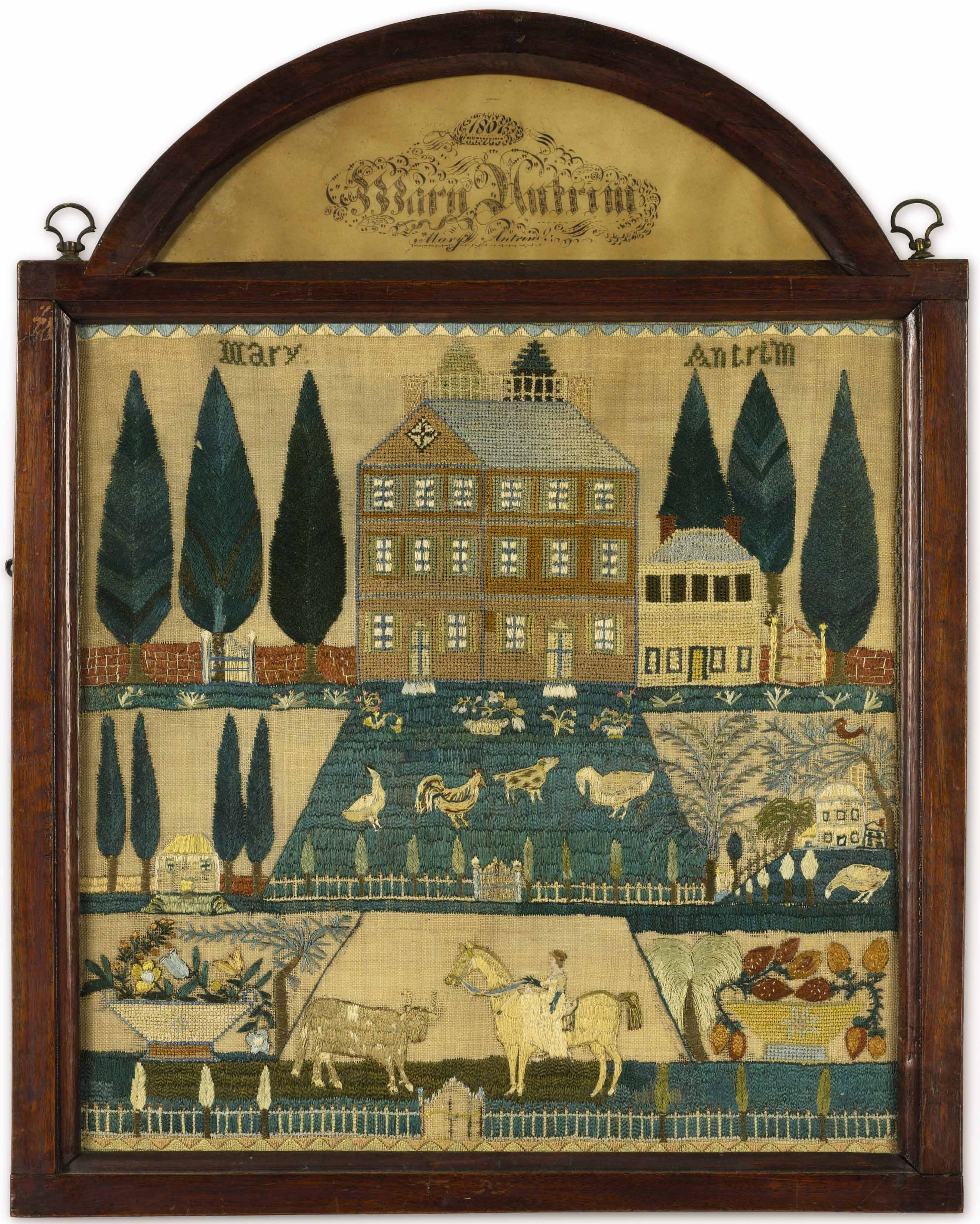 Courtesy of Sotheby's New York. Important American Schoolgirl Embroideries: The Landmark Collection of Betty Ring 22 January 2012. Lot 616, Rare and Important Needlework Sampler, Mary Antrim, Burlington Country, New Jersey, Dated 1807.
The sampler sold for $1,070,500 -- a new record indeed!
Now watch the video below to get cracking on your own masterpiece.

BEFORE YOU GO