Any time our two obsessions (celebrity style and shopping) overlap we give a silent thank you to the fashion gods and get clicking. So when we came across BoutiqueToYou.com, an online store that specializes in contemporary fashion straight from the sidewalks of L.A., we were pretty darn happy. Whether you love Kate or the Kardashians, this site has the exact styles that they've worn.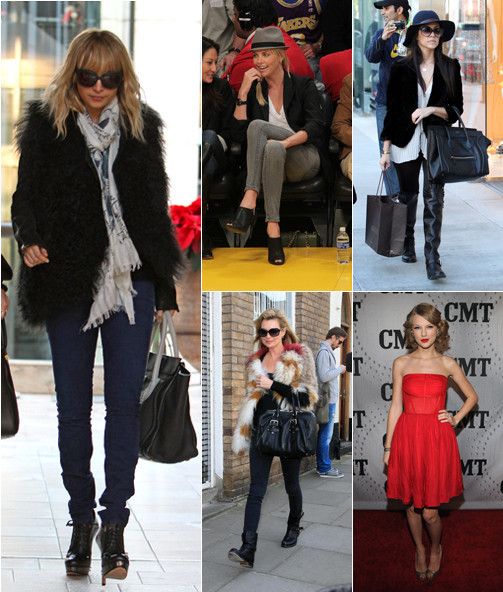 Clockwise From Left: Nicole Richie, Charlize Theron, Kourtney Kardashian, Taylor Swift, Kate Moss
Photo Credits: Fame/Flynet
We can't promise the celebrity perks, but we can deliver those exact same jeans that Zoe Saldana was wearing. The exact styles that your favorite stars have been spotted wearing are there for the buying. Loud and clear? Good, get shopping.
BEFORE YOU GO