Who doesn't like a good pie chart? To truly stand out amongst the rest, one needs a slick design, clean and understandable representation, and a Misfits reference. After years of searching we finally found a worthy one!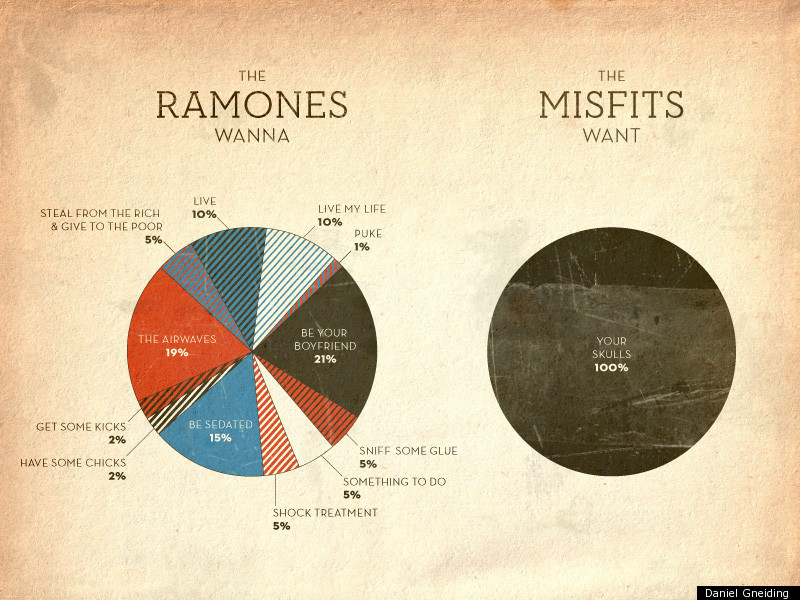 Made by designer Daniel Gneiding, aka Grayhood, this minimalist piece of design gold goes for maximum chuckles.
Personally, we think it rocks. Can you come up with another classic showdown, dear readers?